Engaging the Community Through Youth Mentoring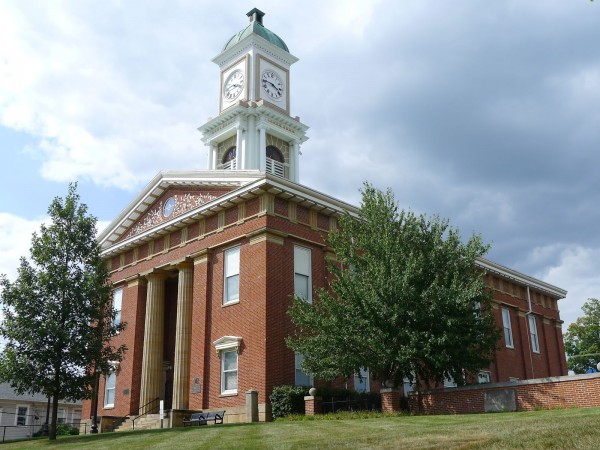 For Sarah Jensen '18, the foray into community engagement at Kenyon came through Summer Legal Scholars. Formally known as the John W. Adams Summer Scholars Program in Socio-Legal Studies, this program gives Kenyon students the opportunity to collaborate closely with a faculty member to construct and execute a socio-legal research project of their choosing. Jensen received support from Professors Abbie Erler and Ric Sheffield. Professor Erler's background in American politics and public policy alongside Professor Sheffield's experience as a civil rights attorney and current director of Kenyon's Law and Society concentration proved instrumental for Jensen's dive into the field. During her research, she developed an interest in studying mental health courts: post-adjudication diversion programs that aim to redirect youths struggling with mental illness from formal court processes in the justice system.
In juvenile cases, individuals in mental health courts are typically charged with a misdemeanor. In some cases they are already documented in the case management system as suffering from mental illness. Youths not already in the system may be identified as showing signs of mental illness and are then assessed accordingly. "We don't want people who live with mental illness in the criminal justice system," Jensen reminds readers, highlighting the contradictions evident in discourse surrounding mental health and criminal justice. "That is not the appropriate place for them to go, even though Cook County Jail is the largest psychiatric facility we have in the country. So there is a huge problem with mental illness in the criminal justice system." The harsh and impersonal conditions of the criminal justice system can often lead to cyclical processes for youths that fall victim to the system.
Once assessed, the individual can plead guilty to the charge and it will be dismissed once they complete the mental health court. During the court program, participants receive immersive services including therapy, case management, academic services, and food and housing support for their families. Participants in the program attend weekly status hearings; no lawyers are present at these hearings. Instead, the court comprises a judge, case manager, therapist, and probation officer specifically trained to work with youths suffering from mental illness. During the hearings, they discuss the participant's progress over the course of that week, including behavior at home, academic life, and medical treatments when relevant. Over the course of the program, participants receive rewards and sanctions (such as gift cards) if their behavior as assessed at their status hearing is satisfactory, and their level of restrictions change as they progress through the program's different phases.
Following Jensen's experience as a Summer Legal Scholar at Kenyon, she stumbled on an article in the Mount Vernon News about Knox County Juvenile Court. When she learned that the court planned to implement mental health programming, she reached out via email to the judge. Over the next several months, Jensen developed a partnership with the court. She attended weekly status hearings, collected data about the youths' health and behavioral progress over time, presented her research, and went on to start the Knox County Juvenile Mental Health Court Mentoring Program for the justice-involved youth that she encountered.
From September 2016 to August 2018, Jensen conducted interviews with the youth in the program and their parents. Then, in November of 2016, after observing and developing an intimate understanding of court proceedings, the probation officer and case manager asked Jensen to launch a mentoring program for the youth in the court.
And so Jensen dove further into her research, learning about other similar programs across the country, studying the steps that these programs had taken and weighing what might be feasible at Kenyon. In January of 2017, the individual mentoring program between Kenyon students and justice-involved youth began.
Together the probation officer, case manager, Professor Erler, and Jensen worked to match the youth with Kenyon students. Jensen herself met with the youth program participants multiple times a week, familiarizing herself with them and maintaining a constant presence in their lives. Jensen also led the mentorship program in collaboration with the Brown Family Environmental Center at Kenyon to help participants meet their community service requirements. Thanks to the foundation established by Jensen, Kenyon was able to repeat this collaboration last summer as well.
During her time at Kenyon, Jensen put community engagement into practice in a meaningful way. She understands the need to merge the divide that can emerge between Kenyon and Mount Vernon where social ideas and politics are concerned by focusing on the issues that are most important to her: mental health and criminal justice. Jensen notes that before starting the mentorship program, Knox County youth were hesitant to work with Kenyon students, but by the end of the program their opinions about the disparities between the culture of Kenyon and that of Mount Vernon had changed. By directing her energies towards these issues and the people that are directly affected by them, Jensen was able to build relationships and work together across divides.