Kno-Ho-Co Protects Women's Right to Healthcare in Central Ohio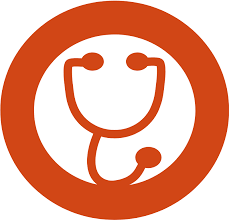 Founded in 1965, Kno-Ho-Co has a long history of active service to the communities of Central Ohio (including, per the namesake: Knox, Holmes, Coshocton, and Ashland counties). The commission provides a wide variety of community needs from emergency services, housing, senior center, and dental and health services. Over the past 50 years, Kno-Ho-Co has devoted increased attention and care to women's health in particular.
In 1971, Kno-Ho-Co launched their Family planning program. Today, family planning is one of the most vital and sought-after aspects of Kno-Ho-Co Ashland's work. The program offers accessible women's health services including breast exams, pelvic exams, pap smears, STI screening and treatment, and birth control in four clinics across central Ohio. The four clinics are staffed by Nurse Practitioners, Registered Nurses, and Licensed Practical Nurses, and a Medical Director oversees the family planning program. Health Services Administrator Kelly Corrigan is confident about the level of expertise and care offered at Kno-Ho-Co. "Women's health practitioners are so knowledgeable about women's health," she maintains. "They live and breathe it."
Administrative Assistant Danielle Berger is a former nurse, bringing a clinical understanding to the process. She keeps her nursing license so she is able to offer medical help wherever is needed. Kno-Ho-Co doesn't offer abortions on-site, but they do consult clients about a full range of options concerning pregnancy, including abortion, so that clients who are in need of the service know where and how to access it. As a result of the professional, non-judgemental atmosphere that many clients have at Kno-Ho-Co clinics, clients often open up about topics that they may not feel comfortable sharing with other doctors. "We really are a safe haven," Berger notes. Many Kno-Ho-Co clients feel a strong attachment to the clinics as settings of care in which they feel seen, heard, and known. Although the Family Planning Program offers a wide array of drop-in services, the longevity of many of the client-provider relationships is a notable aspect of the program.
While some of the funding for Kno-Ho-Co Ashland comes from the Ohio Department of Health, the Family Planning Program also relies on much-needed support from the United Way of Knox County. United Way partners with Kno-Ho-Co Ashland to support uninsured women here in Central Ohio. Money from United Way goes primarily towards women's health services to support women who cannot afford care. "Family planning in general is a social service agency. We are a wealth of knowledge as far as resources," says Corrigan. The sliding fee scale made possible by United Way donations means that anyone is eligible for care, regardless of financial circumstances. In the tumult of 2022, the right to safety and care for women has become all the more important.