Wide Open Spaces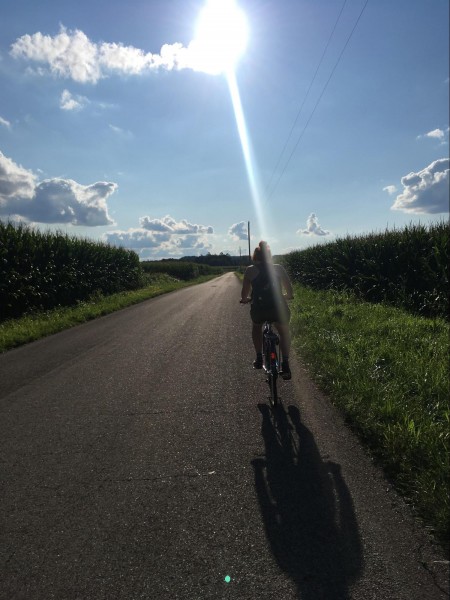 My dad played "Wide Open Spaces" by the Dixie Chicks as we drove through Ohio's rolling hills and bright green fields on the way to Kenyon at the start of my first year. The windows were down, exposing the fresh air and unrestricted view of the land that would surround me for the next four years. I didn't know it then, but this land would be the backdrop of some of my favorite memories.
That best friendships would form on long bike rides over those hills, or lingering on the back patio of Peirce after dinner, looking out at the expansive fields as the sun went down.
In the fall, I would walk through tunnels of red and yellow leaves that cast off their crisp smell into the chilly air. In the winter, I would notice the particulate white bunched up on branches, positioned perfectly to reflect the evening light.
In the spring, I would exit my exams to the liberating relief of the warm grass and almost-too-idyllic image of frisbee-throwing students.
That day in the car, I felt hopeful anticipation that was probably exacerbated by the eerily apropos song, but I had no idea just how thankful I would eventually feel for those hills, pastures and forests. I needed wide open spaces.
---
The Philander Chase Conservancy exists to protect the natural beauty of the farms, woodlands, waters and open spaces surrounding Kenyon College and to preserve the rural character of the region at large. Learn more at kenyon.edu/pchase or contact Managing Director Lisa Schott '80 at 740-427-5902 or schottl@kenyon.edu.