Small Town America, Big Town Kenyon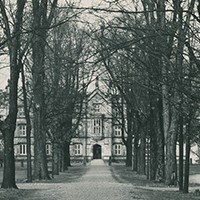 Kenyon is not a small town. Gambier isn't even a small town. This may come as a surprise to city or suburban parents who think they are sending their children to the quintessential New England-style school in a small town in Ohio. But Kenyon (and Gambier) are not Main Street, America, and you won't find Homer Price's donut-making machine in the shop on the corner with the accompanying 25-cent cup of coffee.
I live in a village of 900, in the central part of New York State, and I know what a small town is. We love our town and it serves us as well it can. But Small Town America these days seems to be a motley collection of small businesses and farms hanging on—hating to see their kids leave, but hoping they find a better life elsewhere. The school guidance counselors push even bright, inquisitive kids into educational programs designed to teach them "practical job skills."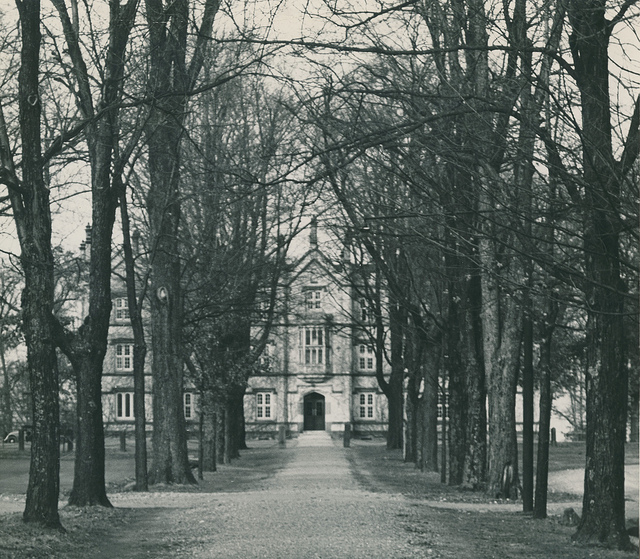 At Kenyon, bright young people stream down Middle Path between classes, gather outside the bookstore, corner willing professors after intense seminars. My last glance at the College's online calendar dangled before me a piano recital, a Martin Luther King Day of Dialogue, a reading by writer Roger Rosenblatt, and a discussion of the College's "greening project." The food at Peirce is not only infinitely better than what my own kids got in public school, it's probably better than what they got at home.
At Kenyon, my junior daughter (studying history at Oxford this semester) and my freshman son (already writing for The Thrill and joining several diverse clubs) have left small-town life behind, at least for four years. At Kenyon, they have the privilege of involving themselves in academic, cultural, and social matters that they have chosen. Kenyon is a small city in a safe and lovely place. There is a concentration of people within four years of their own age, who come to Gambier from all over the world. An independent bookstore is only footsteps from their dorms. On any given day, scholars will talk to them about their work and artists will display their creativity. They are encouraged to stretch their horizons and they will experience how learning languages, history, literature, math, and science can be inter-related. Unlike residents of a small town, Kenyon students must leave this place when their four years are up. And when they go, they will carry the ideas and achievements gained from these intense four years out into their new world, large or small.