How to Enjoy a College Search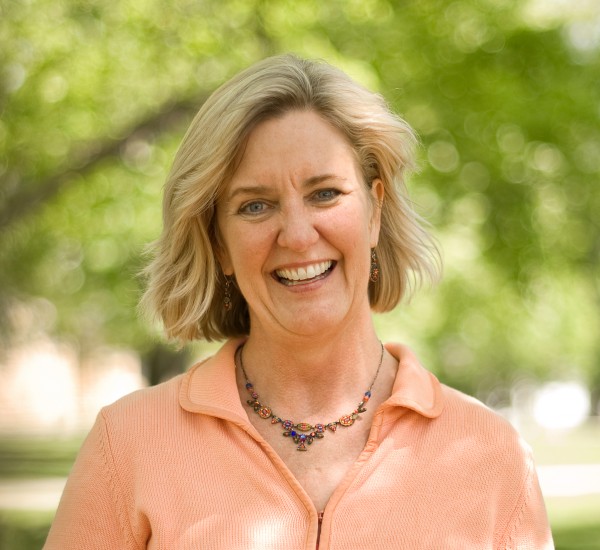 Editor's note: This Q&A is reprinted with permission from Grown & Flown, a website that serves as a resource for parents of teenagers and college students. The site's editors interviewed Jennifer Delahunty, associate dean of admissions for the West Coast, about her edited essay collection "I'm Going to College — Not You! Surviving the College Search with Your Child." Delahunty shares insight from her extensive work in college admissions and from her experience as a parent of college students. Read the original Grown & Flown post here.
Grown & Flown: Your book is replete with humor but there is a deep and abiding undercurrent of anxiety or maybe just confusion. What is your best advice for parents on how to keep that anxiety at bay?
Jennifer Delahunty: This is not a life and death decision. Those of us who went to college and had a good experience know that we could have had a great college experience at another school. More important than where your child goes is what he or she does once they get there. And so take the emphasis off of "getting in" and keep it on the educational process of looking at and choosing a place to continue their education. Those students who end up knowing themselves better as people, and students, have been successful at the college search, regardless of where they "got in." And, please, don't forget to enjoy the journey. Your students will take their cues from you. If you're having fun touring colleges, looking at websites, talking to alumni about their experiences, and so forth, so will they.
G&F: As a parent who, I admit, nearly lost her mind during the admissions process, I wish I had done many things differently. Is there anything you would take back now that you can look back on your daughter's college searches in the rearview mirror?
JD: I would have worried a lot less. It worked out for Emma and for her younger sister Madalyn; they chose schools I never would have anticipated and they were wildly happy with their experiences. But perhaps the parental worry is all part of the process for it working out. I also would have nagged them less about the process. Somehow, I felt that it was my parental duty to keep beating the "deadline drum." That was ridiculous; I raised them both to be responsible, and I should have known they would eventually get their essays and applications done.
And just in case you were wondering, we did give our daughters one big parameter by which to guide their college choice: we would support them going anywhere as long as it was a small liberal arts college. Their father and I both went to such schools; we know the magic that happens when you are known by your faculty members. They didn't resist this parameter and did choose small liberal arts colleges. "Whew," was the sound coming from my lips as I made the enrollment deposits at both colleges!
G&F: One of the funniest pieces in the book was the essay by you and your daughter. How was it writing together? She showed an extraordinary amount of both self-awareness and humor in this piece. What did you learn about each other by writing together?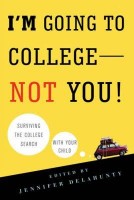 JD: I wrote the piece about Emma's college search while we were going through it and published it in a professional journal. A few years later, I began working on a book of similar essays, and so I asked her to read it again before it went to press. "Well, Mother," she said over the phone. "Your essay is very well written and the ending is excellent, but I sound like an idiot. You can't publish it." I went cold; it was the only essay I had about the subject and I would either have to go back to the drawing board or disregard her wishes. But it was she who came up with a solution. "Why don't I write what I was really thinking when I said the things you quote in the essay?" This was a brilliant solution and through it, I came to understand at a deeper level that students say one thing but mean another when they are in the swirl of college choices. This is also when I began to see Emma as an adult who could write her socks off. Her responses are not only funny — they are so true! And so I wrote my part of the essay first, and then she wrote her reactions to what I reported.
G&F: Now that there is a bit of time between you and some of the white-hot emotional events you discuss in the book, is there advice you would offer parents still on the hot seat?
JD: More than anything, I would urge parents to be honest about their college parameters with their student as early as they can. Parents need to probe their souls as to what they can afford to pay, what types of institutions they will and won't support, how far from home they're comfortable with, and so forth. This means parents need to go on their own journey through the college search. If you are able, emotionally and financially, to give your son or daughter carte blanche — great. But that is rarely the story with most families, and it's heartbreaking to arrive at April of the senior year, acceptances in hand, and discover your parents won't support your "dream school." When I encounter a student who understands their parents' parameters, they seem more settled. They know the boundaries of their search. Additionally, I would urge parents to be honest with themselves about what types of schools their student will be admitted to. Often I see students trying to fulfill the unrealistic wishes of their parents — and that results in nothing but heartache.
G&F: Every year we hear that this was the toughest year for getting into college and things will surely get better and yet they never seem to. How do you think admissions look going forward?
JD: The most enlightened institutions are seeing the strain our culture and our institutions are putting on students and they are, slowly but surely, changing our practices. There is more convincing research every day that students are suffering unnecessarily with the stress of finding the "right" school and getting into it. One researcher said the stress of the college search is equivalent to that of a divorce. That's both ridiculous and dumbfounding. "Turning the Tide," the initiative to come out of Harvard's School of Education, is a hopeful beacon. This report urges colleges to make the evaluation of candidates more humane and put all those darn numbers — scores, grades, number of Advanced Placement courses — in appropriate focus. Instead of institutional self-interest, we must put students' well-being and their character back at the center of the admissions process.
I have two suggestions as to how we might shift everything rapidly: Colleges would stop publishing their admission rates and students would be given a reasonable limit of applications they could submit. This would stop the arms race fast.