Life at 35,000 Feet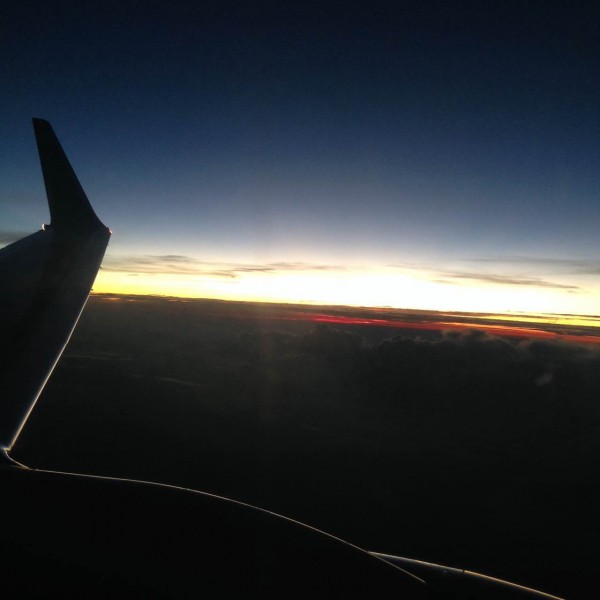 I bring you this post from FL350 (also known as 35,000 feet) and somewhere between Nashville and Knoxville, Tenn. This is a perfect realm in which to chat a little bit about my life during the course of the next few months, a time that that we in admissions affectionately know as "travel season."
Travel season is exciting for all parties involved. As an admissions director, it gives me the opportunity to match names with faces and to truly learn about the students whom I work with. As a student, travel season is your opportunity to accomplish a couple things:
Schedule an interview. If you have not been on campus for an interview, then it is recommended (but not required) that you meet with your admissions representative on the road for an interview if they are in your area.

Get answers to unanswered questions. This is not the time to be shy! The college search process is as much about making sure Kenyon is a good fit for you as it is about us making sure you are a good fit for Kenyon.
Travel season varies from counselor to counselor, but it typically goes from early September until the end of October. My travel season will last for the entire two months, and you can expect to see me in the following places: Georgia, Alabama, Florida, Mississippi, Louisiana, Wisconsin, Illinois, Ohio and Puerto Rico.
Clearly, I am attempting to get my warm weather fix before winter moves into the Midwest.
My days will be full of high school visits, college fairs and interviews with amazing students from all over the country. With that being said, we are beginning our final descent into Atlanta, and so I'll be storing my iPad. I look forward to meeting with some of you as my travels take me all across the southeastern United States! Until then, enjoy your senior year and remember not to stress. Just like this flight, senior year will be coming to an end before you know it.