Signs That Travel Season Has Arrived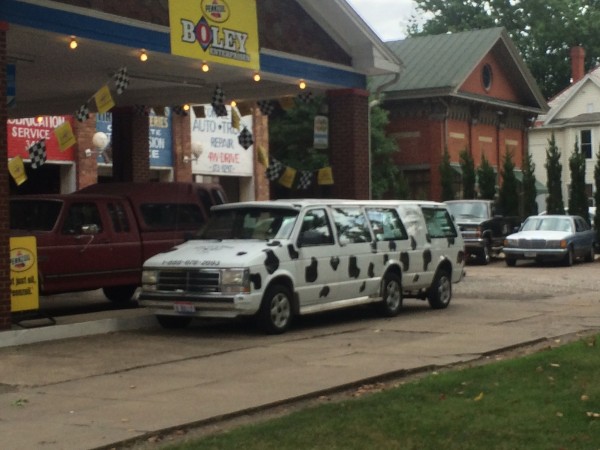 It's hard to believe travel season has started already, but you can tell that it is underway by the flurry of postcards being sent to prospective students and by the last-minute hotel and rental car booking by all of us admissions officers. I actually just got back from my first trip, so thanks to those of you who came out to see me!
Highlights of this week included meeting an entire classroom of high school seniors in Marietta, passing three different buggies (now featuring headlights!) in the dark when I left for West Virginia at 5:30 a.m., and a 45-minute off-campus interview turning into a two-hour discussion of everything from the campus visit experience to worldbuilding in fantasy novels to our feelings on the fourth season of Arrested Development. (Don't worry, future interviewees — they're not always that long!)
This week, a few Kenyon representatives are traveling all over Ohio to meet your college counselors at what are essentially guidance counselor-only fairs. These trips give me an excellent excuse to wander around Cleveland. (Speaking of — if anyone has any recommendations for things to see/places to eat/coffee shops to spend some time in when I go back for my school visits, let me know!) I'll be heading up that way again next week, and I'm incredibly excited to meet with students in the area.
Make sure to check out our visit calendar to see when we'll be near you!
Photo: Check out this car I found in southeast Ohio.