Fall at Kenyon > Fall … anywhere else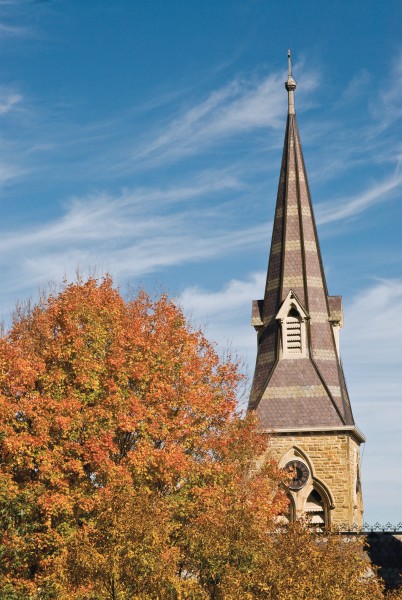 Many colleges tout autumn as the most idyllic time on campus. Countless brochures are filled with photos of red and gold foliage, students clad in chunky sweaters and Instagram-worthy pumpkin spice lattes.
But fall at Kenyon is better than fall … anywhere else. Here's why:
1. Reading Days. This is the only long weekend during the academic year, meaning most students stay on campus to experience "Kamp Kenyon" (Kenyon with no classes). Less time studying in the library and more time chilling with friends on the quad!
2. Hot apple cider at the Deli. The ultimate seasonal beverage, best enjoyed on a bench on Middle Path.
3. Rugby games. It's the perfectly confusing amalgamation of soccer, football and gymnastics. Both men's and women's matches draw a crowd on a crisp Saturday afternoon.
4. Family Weekend. Campus is absolutely crowded with parents, trying to squeeze in athletic events, performances and a nice meal to boot! (Pro tip: get to the Kokes concert at least half an hour early and thank me later.)
5. (Surprise!) Middle Path. You just can't beat it.
Make sure you get your application in so you can witness a Kenyon fall in person next year! (For a helpful breakdown of application deadlines, read An's post here.)