The Perks of Going to College in Ohio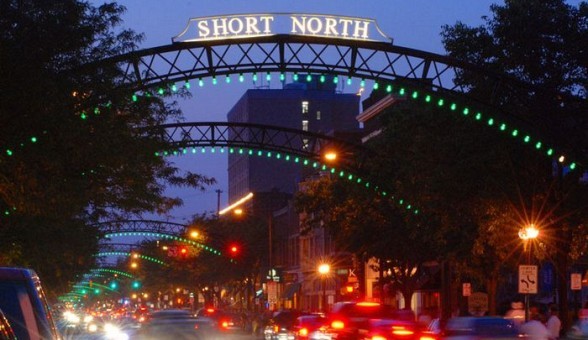 Google "Ohio," and you'll get a few predictable results. Yes, we grow a lot of corn here. Yes, there is a fairly famous college football team here. And yes, there is an office building shaped like a giant basket. But none of that is why you should consider spending your college years in Ohio. (OK, the basket is pretty cool.)
Why Ohio?
You can spend four years discovering its secrets and never find the same one twice. Around every bend in the road, over every hill, Ohio hides something new, different and unexpected. Ohio is a study in contrasts, and one that richly rewards its explorers.
Head north from Kenyon and find 100 miles of beautiful coastline and fishing villages along Lake Erie as well as the world's roller coaster capital, Cedar Point. Go south and discover the waterfalls and caves of Hocking Hills State Park and Wayne National Forest. In between, you'll find three major cities — Cleveland, Columbus and Cincinnati — each with its own personality.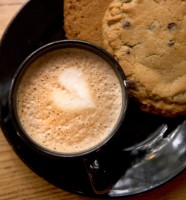 Central Ohio, where Kenyon resides, features impossibly beautiful fields and woods, quaint little towns and a plethora of surprises. I dare you to find a better latte than the one at Wiggin Street Coffee right on Kenyon's campus — and I double-dare you to find one at a coffee shop with a horse and buggy routinely tethered outside. Ohio can lay claim to the largest population of Amish people in the country, some of whom sell produce and homemade goods on Middle Path.
But lest you think central Ohio is all about the country, meet Columbus. Named one of the seven smartest cities in the world as well as a top five city in the U.S. for millennials, Columbus is diverse and energetic and is only an hour's drive from Kenyon. Browse the stalls at the North Market, catch a show at Newport Music Hall, the longest running rock club in the country, or head to Schmidt's in German Village to try eating an entire cream puff that is as big as your head.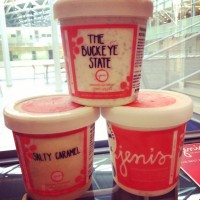 I could talk for hours about the delights of Ohio. How you can get the best traditional homemade ice cream (at The Dairy in Mount Vernon), or the best gourmet artisanal ice cream (Jeni's Splendid Ice Creams in Columbus — also available on campus). How you can be (intentionally) lost in open spaces and yet reach many major cities, including New York, Chicago and Washington, D.C., within a two-hour plane ride. How you have easy access to at least seven major professional sports teams.
For the full effect, though, you need to see Ohio, and Kenyon, for yourself. Come visit us. Take a drive out into the fields and find my favorite barn that gets repainted each political campaign with new artwork. Cool off in the Honey Run waterfall, just 10 minutes from campus. Grab a sandwich at the Gambier Deli and listen to the conversations around you. You'll find that they meander from philosophy to the weather to national politics to how to raise chickens in between classes.
You'll find that Ohio is not easily defined. It is a rich mix of new and old, urban chic and rural soul. And it might just be a perfect place for you to spend four years.