What to Read Next: Part II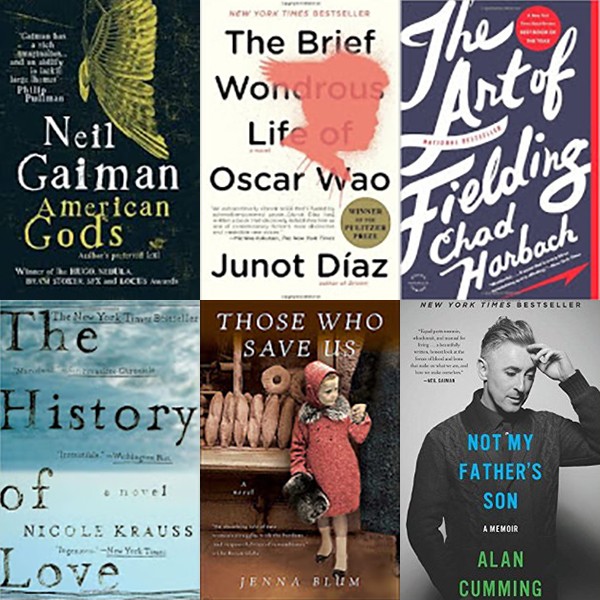 Last week, many of my admissions colleagues offered up their book recommendations, but there were so many, I just could not fit them all into one post. So, I bring you "What to Read Next: Part II."
Lauren Laskey, senior assistant director of admissions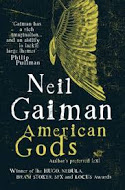 For fans of mythology and fantasy, Lauren recommends the murky depths of Neil Gaiman's American Gods (2001), currently being adapted for television by Starz. According to Lauren, "Everything he does is wonderful, but as dark as this book is, it still manages to draw you in and make you really care about the characters. I was a huge mythology geek as a kid, so this one is particularly enjoyable."
Alice Straus '75, coordinator of alumni admissions volunteers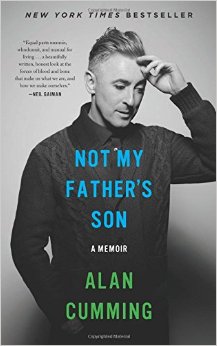 Alice's interests range far and wide. This summer, she recommends picking up Alan Cumming's memoir Not My Father's Son (2014) and Lev Grossman's The Magicians Trilogy (1986-89).
Regarding Not My Father's Son, Alice had this to say: "All I can say is, 'wow.' I was deeply moved to both laughter and tears by Mr. Cumming's response to what most would consider a cripplingly dysfunctional family. His autobiography finds the positive aspects and gives hope. It's even better to listen to the audiobook read by Mr. Cumming himself, to enjoy his Scottish accent and his emphasis or inflections in telling his story."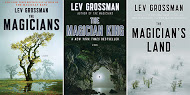 Reminiscent of Harry Potter and The Chronicles of Narnia, but updated to be both contemporary and timeless, Lev Grossman's trilogy is a fascinating combination of magical realism, thoughtful assessment of growing up, and a gripping action adventure. This trilogy features a childhood math prodigy and his friends who enter a college/world where magic shapes your destiny as much as your character shapes your magic. Who knows? If you come to Kenyon, this could happen to you!
April Woodward-Ginther, data entry specialist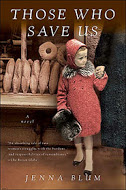 Currently free for subscribers of Kindle Unlimited, April Woodward-Ginther recommends Those Who Save Us (2004) by Jenna Blum '92: a passionate, doomed love story; a vivid evocation of life during the war; and a poignant mother/daughter drama.
Darryl Uy, associate dean of admissions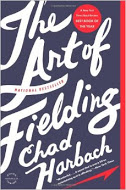 Although he personally is not a huge fan of baseball, many of Darryl's favorite books, and his first recommendation, revolve around America's favorite pastime. He describes Chad Harbach's The Art of Fielding (2011) as "set in a fictional liberal arts college in the Midwest" and "all about baseball and love." Darryl also recommends The History of Love (2005), a fascinating read by Nicole Krauss, the 2013 keynote speaker of the annual Kenyon Review Literary Festival.
Chris Wilson '16, admissions fellow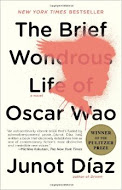 Chris really enjoys magic realism, with both of his selections falling well within this style. First, he recommends Junot Díaz's Pulitzer Prize-winning novel The Brief Wonderful Life of Oscar Wao (2007), which follows the various generations of a Dominican family. His main reason you should read it: talking mongooses. Chris also suggests Tim O'Brien's Going After Cacciato (1978), which won the National Book Award the following year. Also falling under the mantle of magical realism, this war novel traces the path of soldiers through France as they search for a missing friend.
An Sasala, admissions counselor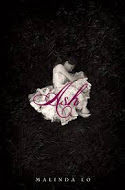 Now that everyone else has recommended something, it is my turn. It was not an easy decision, but after "hours" of struggle, I narrowed my list down to two:
One of my favorite novels ever is Malinda Lo's Ash (2009). Although young adult literature often gets a bad rap, Lo's beautiful prose, combined with a haunting, queer re-telling of the classic Cinderella story, never fails to transport me into its shadowy, mystical world.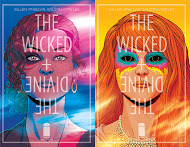 Imagine waking up as both yourself and as a reincarnated deity. You are now famous, control superpowers, but only have two years to live. This is the premise of The Wicked + The Divine, a fantasy comic book series emerging colorfully onto the page from the minds of writer Kieron Gillen and illustrator Jamie McKelvie. Published monthly by Image comics, The Wicked + The Divine is a must for new and old fans of comics, for mythology enthusiasts, and for anyone who loves a good story.
Still hungry for more? Consider reading these three books by Kenyon graduates: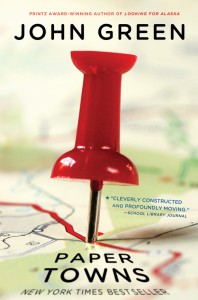 Paper Towns, John Green '00 (2008): The third novel written by acclaimed writer John Green, Paper Towns follows protagonist Quentin as he searches for the Margo he knew, for the "real" Margo, and for himself. Currently playing in theaters near you and starring Cara Delevingne and Nat Wolff.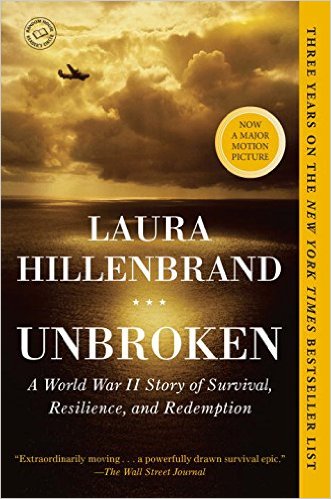 Unbroken: A World War II Story of Survival, Resilience, and Redemption, Laura Hillenbrand '89 (2010): Recently adapted for the screen and directed by Angelina Jolie, Unbroken is the biography of Louis Zamperini, a former Olympic track star who survived a plane crash in the Pacific theater, spent days drifting on a raft, and survived two and a half years as a prisoner of war in Japan.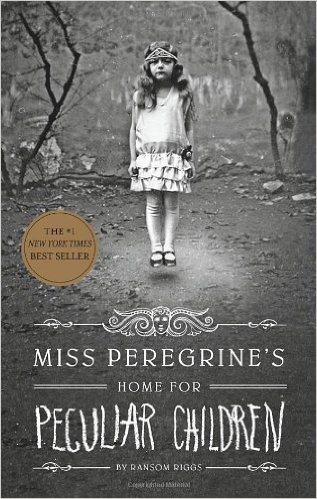 Miss Peregrine's Home for Peculiar Children, Ransom Riggs '01 (2011): Mixing vernacular storytelling with photographs, this novel tells the tale of a boy who follows clues to a mysterious Welsh orphanage after a horrific family tragedy. Miss Peregrine's Home for Peculiar Children will arrive on the silver screen in 2016.