Committing to Sustainability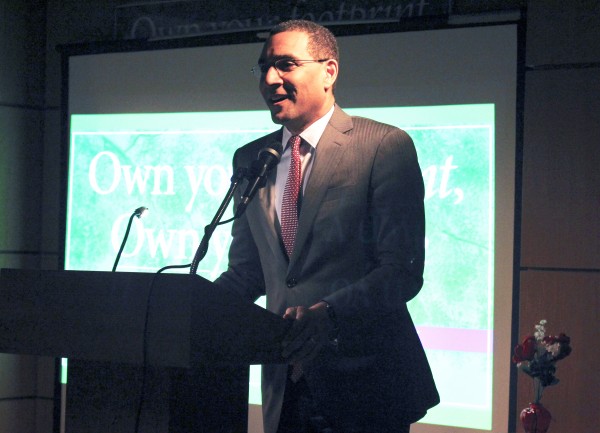 The first steps to responsible conservation of energy and stewardship of resources are fairly obvious: reduced use of consumables such as paper and packaging; a robust recycling program; lights turned off and devices unplugged when not in use; and moderate use of heating and air conditioning. But for both individuals and institutions, even obvious steps can be difficult without a commitment to change.
Now we will make such a commitment. On Tuesday, Feb. 16, Kenyon joins more than 640 colleges and universities in the effort to create a sustainable future by embracing an American College and University Presidents' Climate Commitment. As a signatory to the Carbon Commitment, Kenyon will complete a greenhouse gas inventory, identify near-term opportunities for greenhouse gas reduction, develop a climate action plan for achieving carbon neutrality and monitor and report our progress. This effort will be led by David Heithaus '99, director of green initiatives, and our Sustainability Council, a group of faculty, staff and students who collaborate on implementing campus sustainability projects.
Getting to this point has required a great deal of effort by students, faculty and staff over the course of two years.
The initiative for this Kenyon commitment began with an independent study project by Lauren Johnstone '15, Sarah Oleisky '16 and Matt Meyers '17 with Siobhan Fennessy, Philip and Sheila Jordan Professor in Environmental Studies. This team developed an initial carbon neutrality blueprint and worked with Heithaus and Chief Business Officer Mark Kohlman to flesh out the details. Along the way, the students have presented their work to the Building and Grounds Committee of the Kenyon College Board of Trustees and to the Senior Staff. Students and faculty will take the lead during the next phase of this work as well, including completion of the greenhouse gas inventory. This is all very much in line with the priorities defined in the Kenyon 2020 strategic plan: student-faculty collaboration driving learning opportunities and solving challenging, real-world problems.
Please join us at the celebration Tuesday at 5:30 p.m. in Peirce Pub.