Lives of Grace and Impact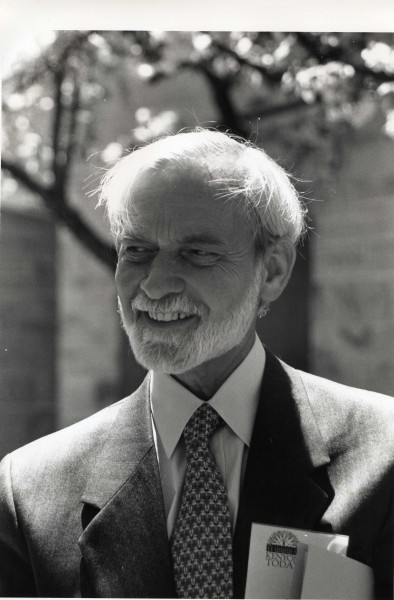 Along with many, many others across nations and generations, I am mourning the loss of Aretha Franklin, an iconic singer and inspirational presence. I can't remember a moment when I was not familiar with her music; as a child raised in the 1970s on a strong diet of R&B, I feel as if I was able to recognize her voice all my life.
And what a voice: Ms. Franklin's singing could inspire tears (just try to hold them back while listening to her version of the classic "A Change is Gonna Come") or joy (likewise, try to not dance, sway or clap hands during "Freeway of Love"), or defiance (I am sure I am not alone in hearing "Respect" and screaming "R-E-S-P-E-C-T" in my head, especially when feeling angry or frustrated). Sometimes, hearing an Aretha Franklin performance stirs joy, tears and fierce determination all at the same time (see any number of her soaring versions of "Amazing Grace"). Her artistic work moved us, inspired us, made our lives better for having witnessed it. Moreover, her visibility as a strong, black woman of unquestionable excellence served as a model and inspiration to many. Touched by grace, she used her amazing gift to shake and impact the world.
Closer to home, the Kenyon community is mourning the loss last week of trustee emeritus Dr. James Cox '60 H'97. Dr. Cox was a pioneer in the field of radiation oncology and was internationally recognized as an innovative scientific researcher, effective medical administrator, and tireless advocate for cancer patients. At Kenyon, Dr. Cox was a strong advocate for student health and well-being, with a reputation among students and fellow trustees as a thoughtful listener. His vision for a health and counseling center at Kenyon eventually led to the facility that has since been named in his honor, a legacy that will serve generations of Kenyon students to come.
The stories I hear most often about Dr. Cox involve his quiet acts of kindness: his support for friends and colleagues in times of need, his willingness to lend his medical expertise to help others, his deep sense of decency toward others. He carried himself with grace, in the most complete sense of that word: with an ease and comfort, with a state of thoughtful consideration, and with the instinctive ability to use his natural skills and talents to improve the lives of others. Amazing grace indeed.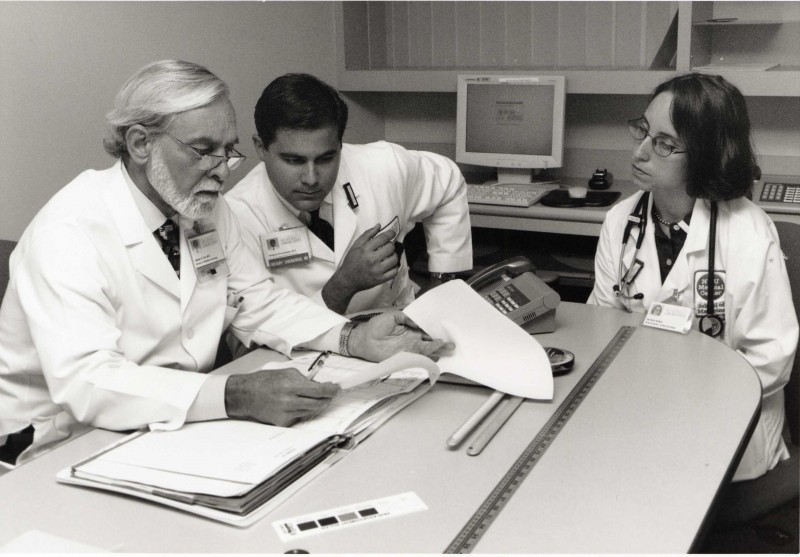 As we begin a new school year, we should take a minute to pause and reflect on these two lives — lives of grace that had an outsized impact. We are here at Kenyon in part to deepen our understanding of what makes us human, to identify our passions, and to carry them forward with true grace: with kindness and empathy, and with the practices and honed skills that derive from our natural talent and abilities.
You won't find a seminar at Kenyon on leading a life of grace, or a syllabus outlining steps to improve the lives of those around you. And, as the examples of Ms. Franklin and Dr. Cox illustrate, there is no single model for achieving this. But we can extract some principles from their lives, including the importance of excellence and the continuous improvement and development of one's talents; a commitment to a set of values and a willingness to express and live by those values; and perhaps most importantly, an understanding of what makes us human that results in expression of kindness and compassion for others. Whether through coursework here, or through co-curricular activities, or through the daily actions of living within our close community, we have the opportunity to practice each of these dimensions.
So, as the year begins, remember that there will be moments of struggle and setback, of triumph and celebration, of sadness and disappointment. Yet the experience of life here in Gambier should empower our better selves to prevail, and we will all move closer to lives of grace and impact.