Pop Culture Indulgences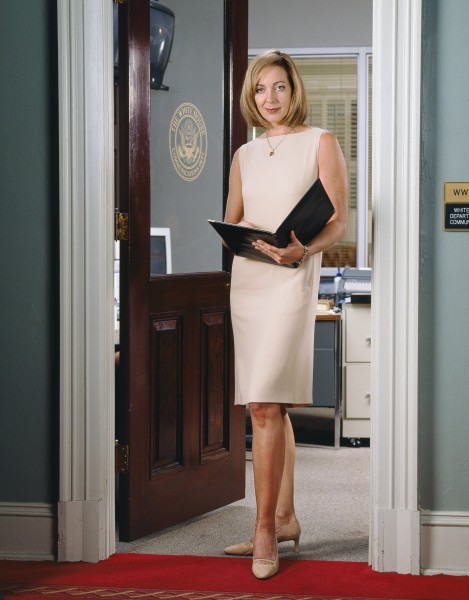 One of my weekly pleasures is the NPR podcast "Pop Culture Happy Hour," a fun and often thought-provoking discussion of television, music, movies and other pop culture elements. Each episode ends with a segment called "What's Making Us Happy," where each panelist gives an annotated listing of what one may call pop culture serotonin, small things that provide levity to one's spirit even when weighed upon by more serious matters. (A bonus: Sometimes the panelists include Kenyon alumna Margaret Willison '07.)
February is a month when cold weather, midterm assignments, senior exercises, grading and other work begin to pile on, and this year, events beyond Gambier contribute to a mood that feels particularly dark and heavy. So I'd like to depart from my typical use of this space (commenting on issues in higher education or important goings on at Kenyon) to share a list of pop culture treats that are making me happy.
In no particular order:
1. Janelle Monáe: Jazz-infused hip-hop that makes sci-fi nerd culture cool — what could be better? Monáe gave an amazing performance in "Hidden Figures"(and, I've heard, in "Moonlight" as well, though I have not yet seen it). I know I have no sway over the selection of the Summer Sendoff performer and that she is likely way out of our price range, but I hope there is at least some vote for Monáe. Or maybe Solange — "A Seat at the Table" could be the theme album of our moment in time. Neither star is likely to make an appearance in Gambier, but I can dream (and for those of you wondering, "What would it take to get President Decatur to come to Sendoff?" you now know two answers).
2. "The West Wing": I have a somewhat embarrassing (at least to my children) soft spot for Aaron Sorkin. I've seen "The American President" more than any film without "Star Wars" in the title, and I'm one of the very few folks out there who not only found the HBO show "The Newsroom" enjoyable, but also who will admit to tearing up at a few scenes. So it was strange that I had a line missing on my Sorkin resume: until about two weeks ago, I had not seen a single episode of "The West Wing." While working out on the elliptical, I find it relaxing to escape into the alternate universe where Nobel laureate Jed Bartlet is our president and C.J. Cregg (Allison Janney '82) is the press secretary. Ten more hours of workouts and I will finish season one on Netflix.
3. "The Underground Railroad": Colson Whitehead has long been one of my favorite novelists, someone whose work ranges from science fiction ("The Intuitionist" and "Zone One") to satire ("Apex Hides the Hurt") to an African American coming-of-age story ("Sag Harbor"). "Underground Railroad" is a must-read for everyone. And, while you're at it, check out some of the other books that have been on my nightstand lately: Zadie Smith's "Swing Time," Ann Patchett's "Commonwealth" and J.D. Vance's "Hillbilly Elegy."
4. Pop, Race and the 1960s: A podcast on Slate, with five episodes, that is a must-listen for fans of Sam Cooke, Aretha Franklin, Sly and the Family Stone, Stevie Wonder, and the Beatles. The discussion of Stevie's cover of "We Can Work It Out" will change the way you listen to the original. If you find yourself hooked and wanting more, check out Jack Hamilton's book "Just Around Midnight."
5. The world-champion Cleveland Cavaliers. It's been an up-and-down season so far (let's not talk about the MLK Day loss to the Warriors). But we're still in first place, looking good to win the East, and I never get tired of combining "Cleveland" and "champion" in the same sentence.
So that's my list. Keep in mind that we all sustain ourselves in part by indulging in moments of joy, even if brief and sporadic. Find your own joy, and make your own list, this February.