The Saudade of "September"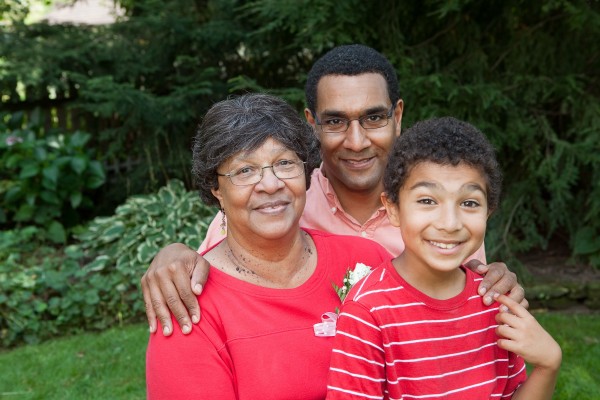 On Saturday night, I was walking on Middle Path when a car passed on Gaskin Avenue — windows down, full of students, a familiar horn section blasting. The initial song break kicked in, and everyone in the car started singing: "Do you remember?" Though I'm certain no one could hear me, I answered, "the 21st night of September…" A crisp fall night, a beautiful sunset, the music of Earth, Wind and Fire playing off in the distance; what more could a college president ask?
As anyone who has been to a wedding in the past 40 years knows, "September" is the quintessential dance song, with a groove that seems to go on forever. The song exudes joy (there's a reason why it was chosen for the end credits to the animated movie "Trolls"). But I've always felt a tinge of sadness or longing there as well, as if the song is recapturing a joy that has been lost.
There is a Portuguese term for this feeling — saudade, a word that is difficult to translate into English, but that captures that combination of happiness and emptiness — what some call the love that remains after someone has gone. Saudade is associated most closely with Portuguese and Brazilian poetry and music, including work by Antônio Carlos Jobim and the great Cape Verdean singer Cesária Évora. But lately, I've heard and felt saudade in the music of Earth, Wind and Fire.
First, some background. As I have written before, I grew up in a house of 1970s-era R&B, so it should come as no surprise that I have formative memories of Earth, Wind and Fire. I vividly remember not just the grooves of the music, but also the band's amazing costumes, their hair, the epic album artwork with mystical symbols. So it is inevitable that the music to me conjures up memories and feelings about my youth, my family and growing up.
As I grow older, and my family grows older, I have come to appreciate the complexity of emotions in "September." Like many of my generation, I have been facing the challenge of transitioning into a caregiving role for my mom, who recently turned 88. She lived with us on campus until earlier this month, and she greatly enjoyed her encounters with Kenyon students, faculty and staff, and Gambier residents along her regular midday walk to the post office, Village Market and bookstore.
I cannot overstate the impact she has had on my life. My interest in science, my commitment to education, my love of ideas all come from her, and her personal and financial sacrifices while raising me as a single parent made possible everything I have accomplished in my career. I consider it one of life's greatest honors and responsibilities to care for her at this stage in her life, and the fact that I was able to do so for so long on campus — with a multigenerational family embedded within the close community of Kenyon — has been a special privilege.
Earlier this summer, we jointly determined that she needed a bit more than we could provide for her in Cromwell Cottage. Her memory has begun to fade just a bit too much, her periods of confusion have become a bit more frequent and her needs a bit more than we could handle. I've heard some questions about my mom from members of the community over the past couple of weeks, so this is an opportunity for me to say she is doing very well in an assisted living facility with excellent resources for memory care, close to family in our beloved hometown of Cleveland.
Which brings me back to "September." I remember decades of Septembers of unconditional parental love, in times when I was an unappreciative kid and times when I had accomplishments that would make any mother proud; difficult times for us, but plenty of times of just pure joy. And, after a couple of years of checking in on her in Cromwell each evening, I remember those days with happiness, tinged with a bit of sadness for what has been lost, but in deep appreciation of what we had and have. Then I listen to Earth, Wind and Fire. That, in a nutshell, is saudade.
One of the dangers of my being a college president is that it becomes routine to speak of learning in purely transactional terms. We so often discuss it as a means to an end, whether that endpoint is a job and career, or to be an active citizen contributing to one's community, or to have a lasting impact on the world through art, government service or scientific discovery. Those are all outcomes of learning (and we do value all of those here at Kenyon). But I think that is still an incomplete description of the lasting power of a liberal arts education to enrich one's life, now and into the future.
We are all engaged in a constant process of learning and discovery — each day, each life event, each development in the world can serve as a catalyst for each of us to understand something new about ourselves and about the world around us. Experiences at Kenyon, both inside and outside of the classroom, equip us with the resources to make the most of those learning opportunities throughout life. In the past few months, I have sought understanding in texts about the neuroscience of dementia; tools for decision-making in texts on the sociology and economics of elder care in America; and escape in a novel ("Goodbye, Vitamin" by Rachel Khong).
I didn't need a liberal arts education to take on the role of caregiver for a parent (and I'm certainly aware that most Americans do it without 9+ years of higher education, and with fewer financial resources). But the experience of my education has made the experience of being a caregiver a richer one, with moments of invaluable reflection and discovery. Years of study of the arts, humanities, social and natural sciences have added many layers and dimensions to my life experiences, and this has been a source of renewal and strength through these and other difficult times.
Put another way: the 19-year-old me was not thinking that, one day, the course I took on music and dance in the African diaspora would be useful to me when I would reach middle-age and find myself grappling with the challenges of caring for an elderly parent. But today, deep in reflection, I clicked within a playlist from Earth, Wind and Fire to Cesária Évora to Dizzy Gillespie, matching my feeling of saudade with the works of the great artists I had studied years earlier, and smiled.
Image: Sean Decatur poses with his mother, Doris, and son, Owen, in a photo circa 2010.