Unsung Heroes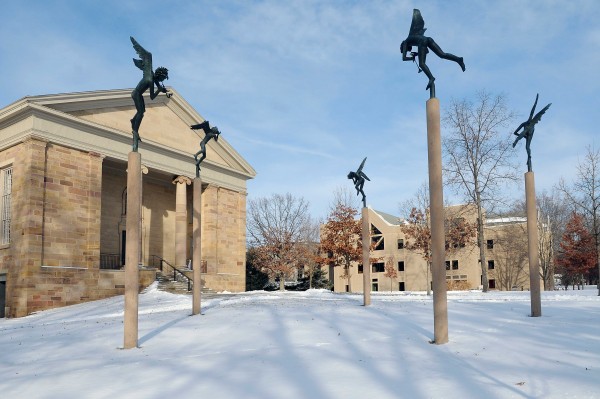 The past few weeks have brought typical (but never entirely welcome) winter weather to our campus. In response, our maintenance staff has worked to keep sidewalks and parking lots clear, as well as handle unexpected issues with furnaces and heat across campus. Campus Safety has helped by shuttling community members who have mobility challenges around campus, and that's especially important under these conditions. And, when faced with winter storm warnings and law enforcement admonitions about road conditions, some members of the AVI staff have spent the night in Peirce Hall to make sure they can be ready to serve breakfast first thing in the morning. In other words, "typical" winter weather requires extraordinary effort by many on campus to continue the work of the College.
In this context, I was delighted to learn that a group of students has organized "Unsung Heroes Week" to recognize the work of our maintenance, safety and AVI staffs in keeping the campus safe, clean and well-managed. The project is sponsored by a broad cross-section of student organizations, including Alpha Sigma Tau, the Archon Society, Art Organization of Kenyon, Building and Grounds Committee of Student Council, the Collegian, Beta Theta Pi, Delta Kappa Epsilon, Delta Tau Delta, Epsilon Delta Mu, Greek Council, Housing and Dining Committee of Student Council, men's and women's cross-country teams, men's and women's track and field teams, Phi Kappa Sigma, Phi Kappa Tau, Student Activities Office, Theta Delta Phi, the Thrill, women's lacrosse team and Zeta Alpha Pi.
Kenyon is dedicated to its core mission of educating students in the liberal arts and sciences. All of us who work, teach and learn here play a role in advancing this mission, and I'd like to lend my voice to those of the students to thank the many workers who make quiet but essential contributions to our daily operations. Thanks, as well, to the students who have initiated the efforts behind Unsung Heroes Week.