Why I Maintain Hope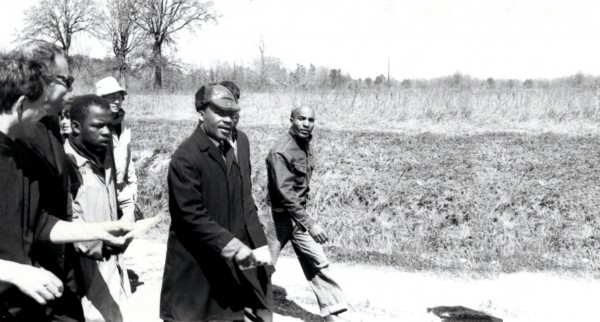 Today marks the 50th anniversary of the assassination of Martin Luther King, Jr. I have shared many times that Dr. King is one of my all-time heroes: His photos have prominent spaces on the walls of my office, his speeches and sermons inspire many of my own writings, and I deeply value moments of quiet reflection while listening to his words (as I did last night, watching yet again "I've Been to the Mountaintop" on the 50th anniversary of that prescient address).
The assassination sent shockwaves throughout the country. Riots broke out in cities as the disenfranchised expressed their anger and rage, President Lyndon B. Johnson declared April 9 a national day of mourning, and many others gathered together to share in grief and loss. And though I was born four months to the day after the tragic events in Memphis, the sense of loss is very real to me: the tragedy of a lost life combined with a sense of lost hope.
When I was younger, I found inspiration in the words of the young Dr. King, from the "I Have a Dream" era — full of aspiration. But lately I find comfort in some of his later speeches, when the world-weary King sought to ignite optimism in the face of what seemed like insurmountable obstacles. For example, he ends his 1967 speech "The Other America":
"Somehow I maintain hope in spite of hope. And I've talked about the difficulties and how hard the problems will be as we tackle them. But I still have faith in the future. And I still believe that these problems can be solved. … However much America strays away from the ideals of justice, the goal of America is freedom. And I say that if the inexpressible cruelties of slavery couldn't stop us, the opposition that we now face … will surely fail."
The news of 2018 — senseless violence in Parkland and Sacramento, increasing public displays of bigotry, the growing challenges of climate change — all of these are examples of hard problems. Yet I share the hope and faith that Dr. King espoused, and if we collectively commit to live lives with a generosity of spirit and a commitment to justice, the obstacles ahead will fall.
Photo: Kenyon student photo from the 1965 Selma march, published in the Kenyon Collegian.