Working Toward the 'Beloved Community'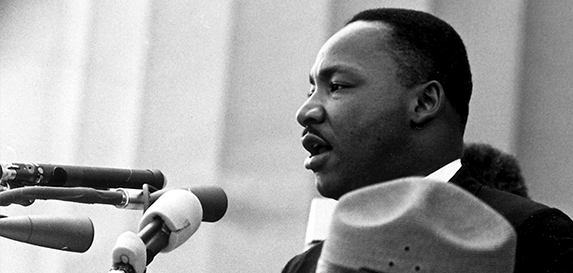 As we honor the birthday of Martin Luther King Jr., we also welcome back our students from winter break. The transition from one semester to the next also reminds us of the broad and deep global reach of the Kenyon community: Students from 47 states and 46 countries are returning to Gambier for the start of the new semester, and 111 students are preparing to embark on off-campus study adventures around the world. This diversity of experiences lends power and purpose to our educational mission and makes all our lives more vibrant, and I am honored that students from such a wide variety of places have chosen to call Kenyon home. All members of our community are valued, not despite our backgrounds, but because of them, as our roots, our upbringings and our life experiences help shape us and charge us on our paths forward.
As I consider the worldwide Kenyon community, I'm reminded of Dr. Martin Luther King Jr.'s oft-spoken vision for a "beloved community," in which human decency would prevail over hate, for a society rooted in love, peace, justice and respect. We have an obligation as educators to teach the next generation of leaders about the ideals of this "beloved community" and the power and potential they hold. As our students advance into their post-graduate lives, they should remember these lessons: to question rigorously but respectfully, to examine issues from multiple perspectives and to always act with compassion. If our nation's leaders cannot set an appropriate example for what a "beloved community" should be, it is even more incumbent on us to do this work.
Our community will have an opportunity for further reflection on Dr. King's vision as we hold our annual Martin Luther King Jr. Day celebration Monday, Jan. 15, with the Most. Rev. Michael Curry, presiding bishop and primate of the Episcopal Church. Presiding Bishop Curry is a passionate advocate for all of us working together to build a "beloved community" through racial reconciliation; I urge everyone on campus to take time to come see his presentation, and for those off campus, to watch it online. As we consider Dr. King's legacy and enter a new semester of work, let's remember and honor the commitment we have made as members of the Kenyon community to work together toward a better, more just society.