8 Ways to Spend Spring Break in Knox County
With spring break coming up, students who choose to remain at Kenyon for the next two weeks might wonder how they will entertain themselves in rural Ohio without an active campus life to keep them busy. While I haven't spent spring break at Kenyon specifically, I've grown up in Knox County and am familiar with life in this rural area during March. Here's my advice for how to amuse yourself at Kenyon over break.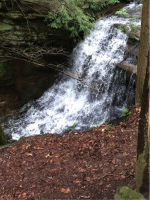 1. Visit Honey Run Waterfall.
Yes, Knox County has a waterfall, and depending on the weather, it's a beautiful place to visit. Plus, Honey Run is only 15 minutes away from campus, so you won't need to travel far. Since it's supposed to be around 60 degrees next week, you might want to stop by to explore the trails and admire the waterfall.
2. Eat at Southside Diner.
Southside is a Kenyon staple. The restaurant is especially known for its breakfast food and milkshakes (my personal favorite). The walls of the diner are covered in signs and pictures, including several Kenyon-themed signs that should make you feel right at home, and the diner has a 10 percent student discount!
3. Bowl at Colonial City Lanes.
Everyone loves bowling! If you know anyone else staying on campus, get a group together and head into Mount Vernon for some cheap and fun entertainment.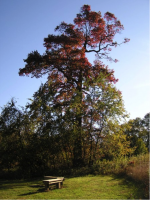 4. Explore the BFEC.
Take the time to venture down the Hill to the Brown Family Environmental Center — weather permitting, it's a great place to go on adventures. With spring rapidly approaching, the BFEC is on the verge of blossoming into a gorgeous natural wonderland that you HAVE to see. Go for a run along the trails or simply walk around, admiring the scenery. It's a good place for a picnic, too!
5. Take a trip to the Velvet Ice Cream factory.
Even though this is in Licking County and a bit farther than the other locations, if you're craving ice cream, you might want to take a trip to Velvet one day. Not only will you be able to indulge in some delicious frozen treats, but you'll also have the chance to see where they make the ice cream sold at the Kenyon bookstore.
6. Catch a movie at Premiere Theater.
During the semester, it's hard to find much time to go out and see a movie, but now that you're on break, you can head to the Premiere for some popcorn and a show. You can even save a few bucks by watching a film during their matinee hours (before 6 p.m.).
7. Go antiquing.
Whether you enjoy collecting a particular knick-knack or you just want to search for nice, old-fashioned decor for your dorm room, Knox County has plenty of antique shops for you to explore. From Farley and Moore Antiques and Collectibles in Mount Vernon to the Village Mercantile in Centerburg, I guarantee you'll find something interesting in any of the nearby antique shops.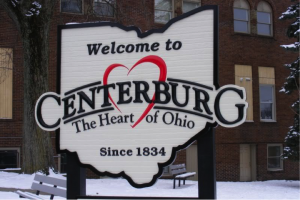 8. Travel to Centerburg.
A little plug for my hometown: While you're visiting the Village Mercantile to shop for cool antiques, you might also want to wander around the lovely town of Centerburg. It won't take long (it's quite small), but there are some nice things to see. And then you can say you've been to the geographical center of Ohio! If you arrive before noon, you may want to try some baked goods or a smoothie at Kristi's Bakery. If you're in the mood for pizza, we have two local shops: Long Branch Pizza and Pizza Burg (I love both, so you can't go wrong no matter which one you choose). Additionally, the Heart of Ohio Trail passes right through Centerburg and continues all the way to Mount Vernon, so if you're feeling really ambitious, you could bike from Kenyon!
No matter what you decide to do for spring break, try to make the most of your free time in Knox County. Once classes start again, you may get too busy on campus to visit these exciting places.