A Different Kind of "Break"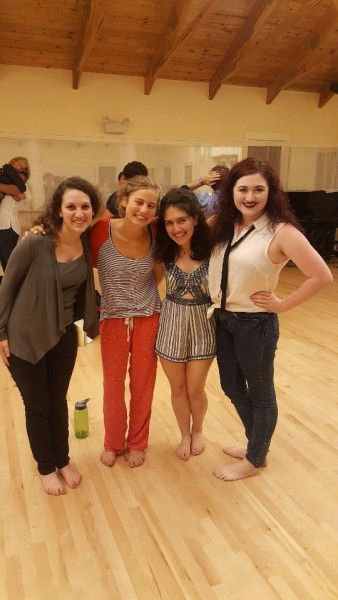 Summer can be a great time to catch up with sleep, family or that new Netflix show. Or, it can be none of those things. I spent part of my summer in a very intensive environment that definitely required some sacrifices, but offered an incredible learning experience in return. (And I even managed to meet a few Broadway legends along the way!)
As a drama major, I've been hearing about the National Theater Institute's (NTI) study "abroad" (in Connecticut) programs since my first year at Kenyon. Their focus on intensive training and ensemble collaboration appealed to me, so when I decided I wouldn't be studying off campus for a semester, I researched their summer options. As it turned out, the Summer Theatermakers Intensive program proved to be a better fit for me than I think the semester programs would have been since it allows students to take more focused classes in one area — in my case, directing. The summer program also provides networking opportunities with a wide range of professional theater artists.
After a little over a month home from Kenyon, I moved onto the O'Neill's campus in Waterford, Connecticut in mid-June. At that point, our group of 24 Theatermakers committed to training as artists pretty much 24/7. While we occasionally wished for a break from our 7:30 a.m. to 10 p.m. daily schedule, the rigor of the program built a great sense of discipline and community among our group. I spent a six-week chunk of my summer waking up earlier than I've ever had to at Kenyon, having even less time to squeeze in loads of laundry than I'm accustomed to, and hardly minding the spotty Wi-Fi and cell reception because I'd hardly have had time to use it anyway — and it was worth every minute.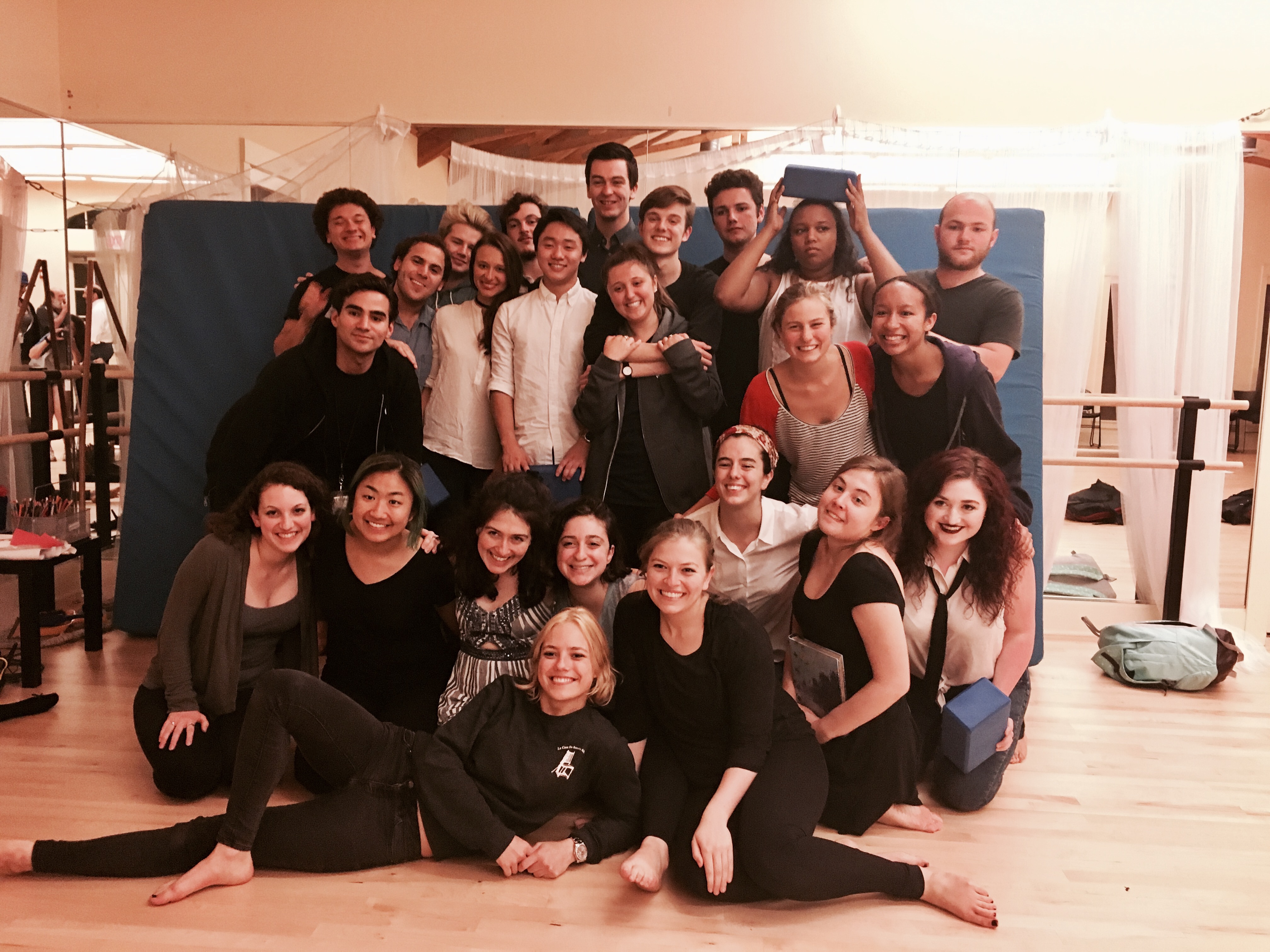 Our Theatermakers class photo.
What ultimately made this program so worthwhile for me was that it supplemented my liberal arts theater education with conservatory-type artistic training, building off of all I've learned at Kenyon. Gaining some hands-on directing experiences during my junior year on campus proved crucial in preparing me for the intensive approach of NTI. In a sense these six weeks were like my Kenyon theater experience on hyperdrive, with performances and guest speakers popping up more frequently and with less warning than they would in Gambier.
At Kenyon I learned the foundations of directing through coursework and assisting on main stage department productions, and I began to develop my own style on a few student-run productions. This summer gave me incredible chances to rapidly hone those skills as our ensemble raced to build theatrical pieces from scratch each weekend for public performances each Monday evening. Since the O'Neill is not far from New York, a varied assortment of early career directors visited throughout each week to share their first-hand experiences with the four directing students (pictured above), adding valuable diversity of perspective to everything I have learned from my Kenyon drama professors.
Certainly the biggest difference from my drama studies at Kenyon was the chance given to Theatermakers directors to observe one new play's development process during either the National Playwrights Conference or National Musical Theater Conference. I was assigned to the in-development musical Superhero, which happened to feature a creative team of some quite established Broadway artists, including composer/lyricist Tom Kitt, playwright John Logan and actress Kelli O'Hara. It was incredible to watch these seasoned professionals in the rehearsal room for two weeks, and to see that their show continued to go through extensive revisions after each round of feedback just as our Theatermakers projects did. Running into a Broadway-caliber creative team hard at work in our cafeteria or chatting with a Tony-award-winning leading lady at the salad bar never stopped being surreal, but they could not have been more generous in sharing their time and experiences with us.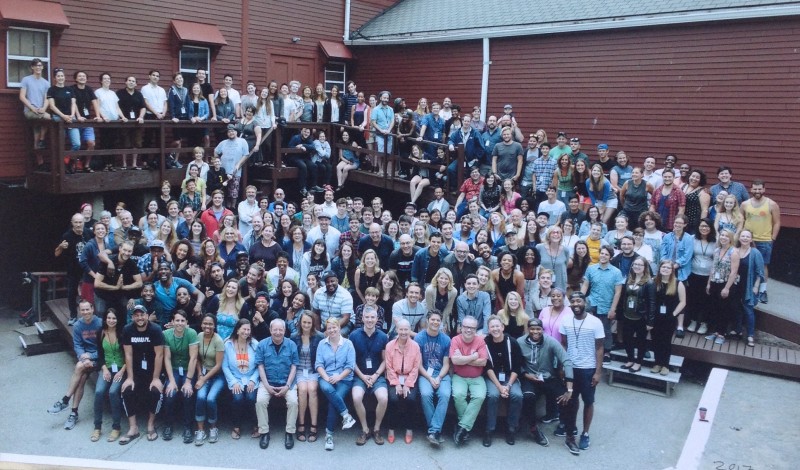 Group photo! The Summer Theatermakers with conference staff and casts.
I learned a tremendous amount this summer, and I cannot wait bring everything I've experienced back to Kenyon for my senior year. (Well … maybe after I've had a few days to relax and sleep in.) Different types of off-campus experiences work best for each field and each individual, but seeking out new opportunities away from Gambier will always enrich your studies when you return.