Cover Me In Cover Letters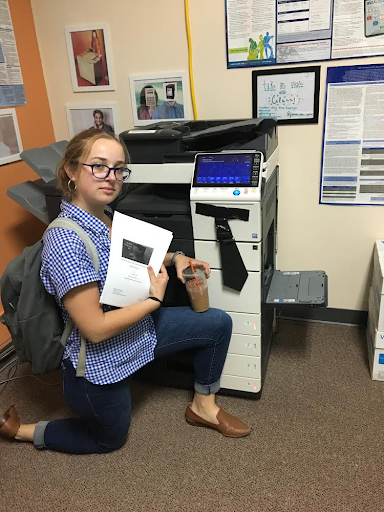 I spent the majority of my junior year stressed — by work, academics, the usual — and added to that, I was dead set on finding the internship. Hunched over my laptop on the third floor of Olin, you could find me scouring the website of any company I found interesting for a summer intern position, regardless of whether or not I was qualified for it. I sent out application after application, cover letter after cover letter, until I finally found a summer internship — but it wasn't one I thought I wanted.
This came after months of anticipation; I met with the Career Development Office (the CDO, to most Kenyon students) every few weeks to update my resume and edit cover letters. They also helped immensely with mock interviews so I felt prepared for any question a potential employer could throw at me. My friends teased me for meeting with Leslie and Lee so frequently, but to my delight, I was able to have the last laugh when I found an internship.
When I finally received an offer, it came in the form of an event planning internship from Chicago Dramatists, a group that focuses on new play development in the heart of the River North Gallery District in downtown Chicago. I was torn; I entered my junior year thinking I'd end up in New York City with a finance internship, or at a quaint historical museum doing research. Whatever I had pictured in my head, it was not something involving theater.
As someone who is self-proclaimed as "theater adjacent," I joke with my friends that I should be a drama major based on the amount of theater I participate in at Kenyon. I've stage managed shows since my freshman year, and this year, I'm on the executive boards for both Stagefemmes and the Kenyon College Dance, Drama & Cinema Club. Both of these groups help organize and produce shows on campus, from alumni-written one act plays to full-scale productions on the Bolton stage. By all accounts, I probably should be a drama major, but never did I expect to spend a theatre-centric summer in Chicago.
Even so, I tried to take it in stride. In May, I found myself moving into an apartment in the Loop with strangers on the same day that I was set to start my internship. Despite never having been to Chicago before the day I moved in, I somehow made it to my internship (early, even!) and powered through that first day. Before I knew it, I was taking the Blue Line to work with ease and could navigate the El without any issue. With the help of a Kenyon alum, I was able to secure a part-time job as an artist's assistant as well, ensuring that my days were busy staffing art fairs and helping with production. Connecting with recent alumni and current Kenyon students in Chicago made my time there even better.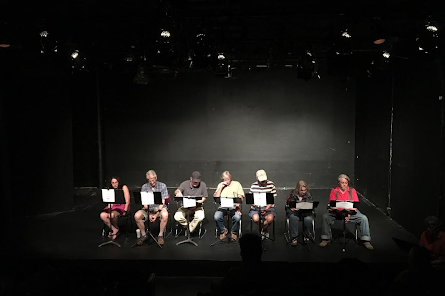 Despite my apprehension going into the internship, it turned out to be a phenomenal experience. Becoming immersed in the theater community was spectacular, and I had the chance to see some amazing shows at Steppenwolf (a Chicago theater company that has featured the likes of Laurie Metcalf, John Malkovich and Tracy Letts) and elsewhere, making me appreciate my internship all the more. The connections I made with Kenyon alumni have already proved to be useful for developing my post-grad plans, and I can't wait to see what happens next, even if it's not what I expect.