Falling in Love with Kenyon: The Summer Chronicles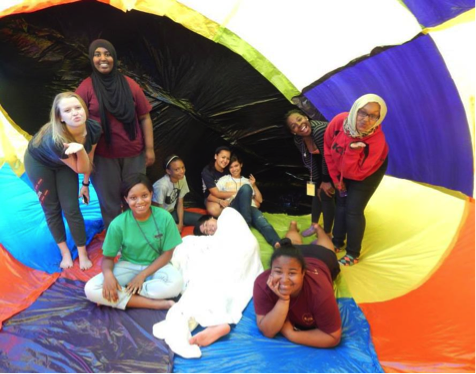 This is my fourth summer at Kenyon, and I just completed my first year in the 'Bier.
Yeah, you read it correctly.
Four summers.
First year done.
A lot of people think I'm crazy for being here for four summers — in a row at that. The majority of them want to know how it's even possible.
This is the story of my first love: Kenyon College.
It all started before I even began high school. My school had an orientation program that lasted two weeks (crazy, right?), and part of the program was a tour of small liberal arts colleges in Ohio. One of my teachers, Rodney Decipeda '96, attended Kenyon. Before then, I never even knew Kenyon existed.
When we arrived on campus, everything was perfect. The weather was great — it wasn't too warm, and the wind was slightly blowing. The trees were green, lush and full of life. My tour guide was amazing, even though I can't remember her name. And the food (the most important part) was amazing. Peirce served grilled cheese, and I LOVE a good grilled cheese.
Basically, Kenyon slayed all expectations and my mind. I was in pure love.
And then, like most love stories, I forgot about Kenyon.
Skip ahead two years and I'm a rising junior. My high school, the Cleveland School of Science and Medicine at John Hay, was geared toward molding us into future doctors and scientists. By then, I realized that science was not my forte, and I didn't want to be a doctor as much as I thought I did. Part of our graduation requirements was participation in summer projects or internships. After our sophomore year, our whole class had to put on a health fair for the community to raise awareness about how important it is to get checked out on a regular basis. And this girl did not want any part in that.
I needed a way out. And I found it, thanks to Mrs. Dalveren, my guidance counselor.
She told me about a program called SKAP, which stands for Summer Kenyon Academic Partnership, now known as Camp 4, that gives high school students an opportunity to explore the liberal arts curriculum.
My first year in it, I fell in love with the program and the friends I made. I applied for the second year, and I was able to take actual Kenyon courses with the most amazing professors. This time, I fell in love with the academic atmosphere and made even more friends along the way.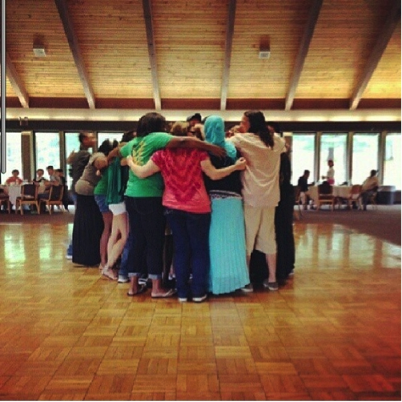 In my senior year of high school, our SKAP reunion fell during Cultural Connections weekend. All of us reunited on the Hill and got to see Kenyon during its prime time. We sat in classes, baked cookies and watched The Game Plan with a few upperclassmen.
When I returned home, I knew Kenyon was it for me. I found my love.
My third summer at Kenyon was spent attending KEEP (the Kenyon Educational Enrichment Program), which you can learn about here.
Now, I have just finished my first year at Kenyon, with quite a few of my friends, I mean family, from SKAP, and I'm working in the admissions office this summer.
Here's to three more years of love, laughter and learning in the 'Bier.