Find Your WKCO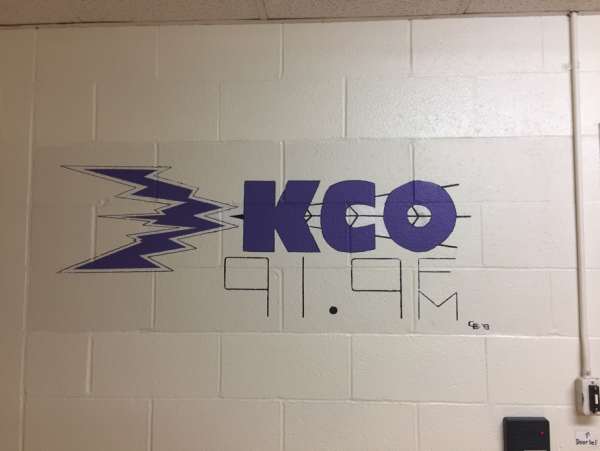 From the first moment I heard about WKCO, Kenyon's own, student-run radio station, I knew I had to have a show. Music was and is such an integral piece of my life, and it was astoundingly clear to me that this was the perfect opportunity to share my love of music with the world (or, more realistically my parents and a few people from Mount Vernon who happen to be listening). But hey.
WKCO sent an email to the first-year class about a meeting for first time DJs (me) to learn about the process of obtaining a show for themselves. I, of course, could not wait to attend. I recruited a friend of mine to be my eventual co-DJ and we went to the meeting together. We learned about the FCC guidelines (no swearing before 10 p.m., no dead air, etc.) and the intern process. After interning on an existing show for two weeks and passing a short test, we would be granted the opportunity to play music for our eventual four fans. A small price to pay if you ask me. So we showed up, did our due diligence, and eventually Shenanigans Implied with Thad and Ben was born. From 7-8 p.m. on Tuesday nights we owned the airwaves playing every classic rock song under the sun. And we loved it.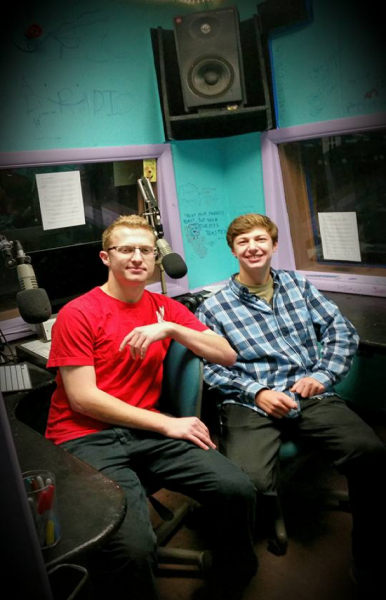 My brother and I in the studio during my first semester as a DJ.
There is something indescribable about sitting in the old, dusty basement of Farr Hall and just losing yourself in the music. For those who have not been into the WKCO studio, go. It's basically a time capsule from 1970; vinyl records line the hallways, original broadcasting equipment clutters the booth, and even schedules from the first years of WKCO are hung up to be appreciated. The actual booth itself is decked out with two of the cheapest office chairs you've ever seen and a small loveseat straight from IKEA's 1965 fall line. The walls are repainted every year and Sharpies are left out for the DJs to decorate them as they wish. My personal favorite is the red "on air" light that's always transformed into Rudolph's nose by a talented artist. The WKCO studio has such personality it must be experienced to be fully understood.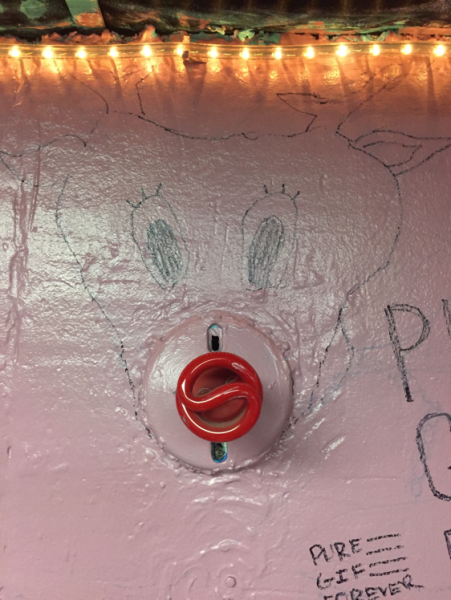 Rudolph the red-nosed on-air light.
Now, in the fall semester of my sophomore year, I have my third radio show of my time at Kenyon. With a new co-DJ who loves classic rock as much as I do, we can't help but anxiously wait for 6 p.m. on Friday evenings to come around. It's the most incredible way to end the week, and I wouldn't trade it for anything. The WKCO studio is one of the only places on campus where I can forget about all the stressors that are inherent to a rigorous college education. I can just turn up some Led Zeppelin, sit back, and get lost in Jimmy's shredding solos or Bonzo and John Paul Jones' rhythm section. There's nothing quite like it. Often, my co-DJ and I forget to get back on the mics and announce what we've been playing, as we're too entranced by the tunes. It truly is magical.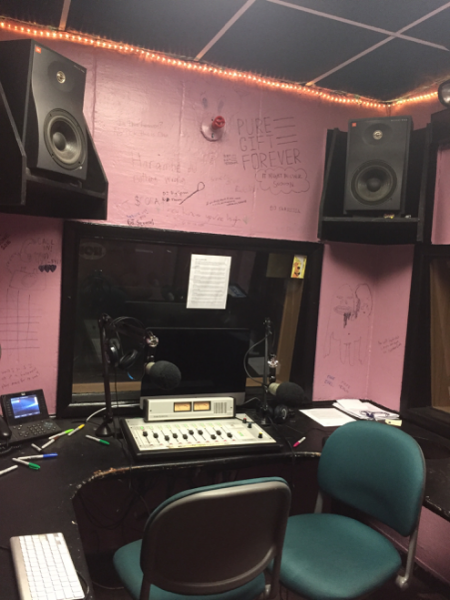 A shot inside the WKCO booth, featuring some graffiti from this year.
Though much of my first year-and-a-half at Kenyon has been a blur of new faces, classes, and activities, one thing has remained the same: WKCO. I can always rely on my booth being open and waiting for me. The dusty, old basement has a certain charm that can rid me of all my worries and preoccupations. And during a phase of my life that can certainly push me in more ways than I thought possible, the importance of such a place cannot be overstated. If you're a music guy like me, get a radio show. If not, find your WKCO.