Flying Machines, Pies and Buckeyes (Oh My!)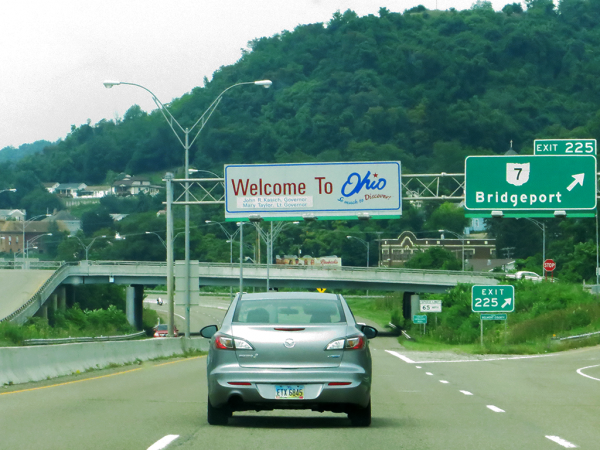 When I was making my final college decision, one of my main questions about Kenyon was what life would be like in rural Ohio. Since I grew up in the Northeast, most of the other colleges I applied to were in New England, a region I knew much better than the Midwest. As it's turned out, a fantastic part of my Kenyon experience has been getting to know an area I had never visited prior to the college search. My family loves to road trip, so we've made good use of four years' worth of drives to and from Kenyon, and along the way we've learned that Ohio is full of fascinating, fun and diverse places to explore…
The Village of Gambier is less than a 10-minute drive from Mount Vernon, the seat of Knox County and a worthy afternoon or weekend destination in its own right. Certain highlights, like Whit's Frozen Custard and the scenic Kokosing Gap Trail (which runs directly from Mount Vernon to Kenyon's campus in Gambier and then beyond to nearby Howard and Danville) are long-standing favorites, but it's also been fun to see some new destinations pop up in town throughout my four years living just up the road. Opened in 2015, Ariel-Foundation Park reinvents the ruins of an industrial factory complex as striking sculptural elements juxtaposed against a gorgeous natural landscape and hosts a full lineup of concerts and other outdoor events throughout the warmer months. And of course there's Kenyon's own Wright Center, housing our film department and offering exciting potential for increased community outreach.
Beautiful morning from Ariel-Foundation Park. Happy Friday! pic.twitter.com/O2Etn8BFtz

— ArielFoundationPark (@AFParkEvents) March 16, 2018
In the mood for a larger excursion? Only an hour's drive will get you to Columbus, a dynamic city and top destination for millennials — and specifically quite a few of my Kenyon friends, many of whom are looking to move there after graduation. Here you can browse the food stalls at the North Market or the astonishing 32 rooms of bargain books at the Book Loft all year round.
books are just paper lasagna

— The Book Loft (@TheBookLoft1) June 1, 2018
If you find yourself in central Ohio during mid-summer, you can take in the Ohio State Fair, one of the largest in the country. And truly, how could you pass up the chance to see a giant cow sculpture made entirely of butter? Meanwhile, it only takes a two-hour journey to reach Cleveland, home of world-class museums ranging from the Rock and Roll Hall of Fame to a fantastic and free fine art museum.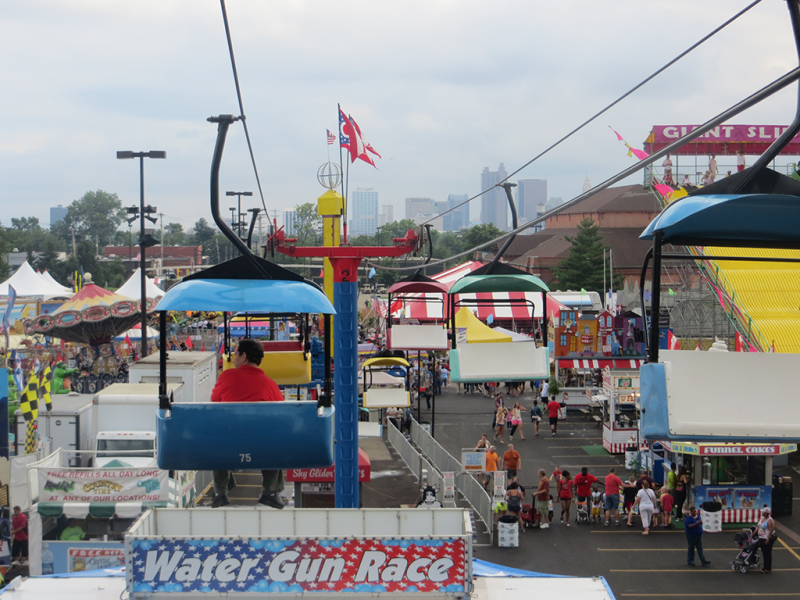 Home of eight presidents, the first man on the moon and the first hot dog, Ohio is rich in history — and you don't have to look far to find it among the state's many smaller cities. Just west of Columbus, you can visit Dayton to retrace the Wright Brothers' path to become the first in flight, while to the northeast, just outside of Akron, you can visit the incredible Stan Hywet Hall and Gardens, an early 20th-century country estate and one of the largest homes in the U.S., which my mom likes to describe as "the Downton Abbey of Ohio." If you like your history a bit more ancient, you can't miss the Great Circle Earthworks in Licking County, a part of the largest set of geometric earthworks built by people of the Hopewell culture, estimated to have inhabited this part of North America from approximately 100 B.C. to 500 A.D.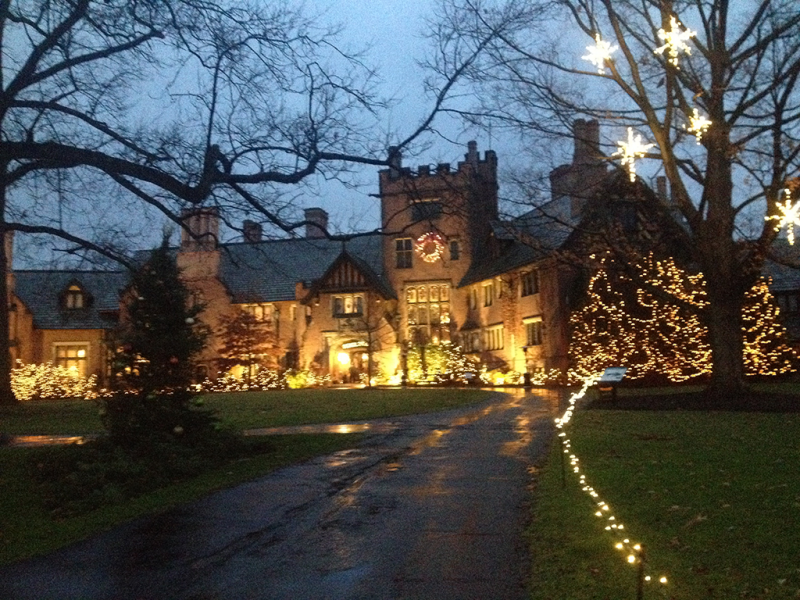 Wherever you choose to go, I can guarantee that you will not go hungry in this state. You might find yourself stopping on the road toward Gambier at the treasured landmark that is Grandpa's Cheesebarn, becoming deeply invested in the rivalry between Ohio's numerous regional ice cream brands (Velvet? Graeter's? Jeni's? This is serious business), or slowly coming to appreciate the regional delicacy of Cincinnati chili. (Four years and I'm still not sure how I feel about my chili being served over spaghetti…)
Hillary #Clinton visits Grandpa's Cheesebarn in #Ashland https://t.co/GG85wfWNfK pic.twitter.com/aiE7rr1eh4

— WKYC Channel 3 News (@wkyc) August 2, 2016
But if I had to pick my very favorite Buckeye State food memory, it would have to be spending Thanksgiving at a lovely bed and breakfast in Ohio's Amish country with my parents during my sophomore year. Ohio is home to the largest Amish population in the nation, centered close enough to campus that horses and buggies are not an uncommon site in Gambier. Several towns in nearby Holmes County offer ample opportunities to purchase beautiful craft items and some of the most delicious pies and other baked goods you've ever tasted, but only Sugarcreek can boast a main street lined by charming Swiss-inspired architecture complete with the unlikely sight of the world's largest cuckoo clock.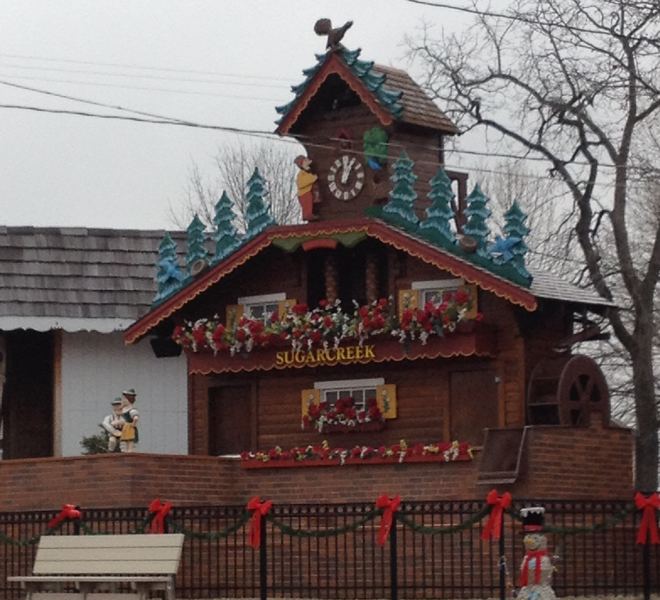 With just a little searching, you'll find there is an endless variety of adventure to be found in Ohio. As the state's motto has been known to claim, you may just find that it truly is "the heart of it all!"