Greetings. Salutations. Hi.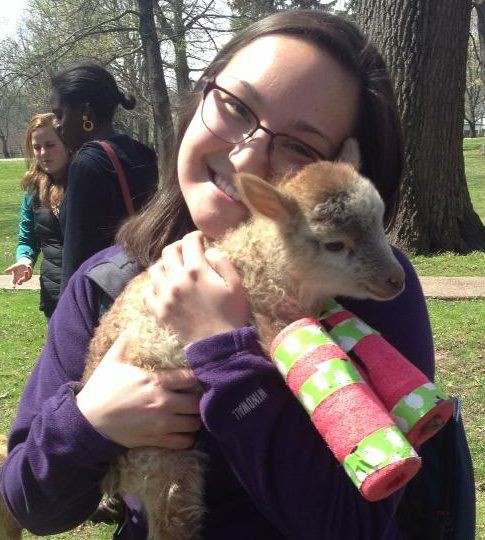 My name is Mia and as I'm typing this I'm realizing that I'm going to be a junior-whoa. I'm a Political Science and Film double major, partly because I think it fits with my dream of making documentaries but mostly because I'm indecisive. Some of my favorite things to do include watching obscure Netflix movies, petting feral cats around campus, doing crossword puzzles, and having Justin Timberlake dance parties with my roommate. Say what you will, but we consider it an improvement from the time we rediscovered the show Zoboomafoo.
I was born in Texas, but I've spent most of my growing-up years in Fargo, North Dakota. Yep. Now before you say anything, let me clear up a few things- yes, people actually live there, yes, I know there is a movie made about Fargo, and no, I don't have a pet polar bear (just seven seals and an elk, which you may think is a lot, but I live in a pretty big igloo). I loved growing up in Fargo, but I knew I definitely wanted to leave the area for college. I applied to more schools than I care to admit, and I decided on Kenyon at the last second (as in I mailed my confirmation postcard on the day it was due). I don't think I could have made a better decision, and I think I'll just stop there before things start to get too sappy.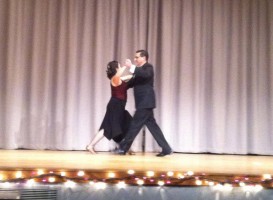 This is me tango-ing with the Provost for Dancing with the Kenyon Stars, the main fundraiser the Ballroom Dance Club does.
The Ballroom Dance Club basically consumes my life, especially this past semester when I was one of the presidents. We mostly coach ourselves, which involves looking up moves on YouTube and trying to pretend like we know what we're doing when we teach. I'm also one of the presidents of the Archon Society (I ran uncontested… so it's not even impressive), a co-ed Greek society focused on community service and Kenyon's largest Greek organization. I also play in the band and in a clarinet quartet, which in high school made me nerdy, but at Kenyon, makes me normal. Because nerdy is normal here. Everyone has some sort of weird thing that they're interested in, but the weirder, the better. Kenyon lets you follow your passions and find new ones as well. As JT once said, "Yesterday is history. Tomorrow's a mystery." Now excuse me while I go have a dance party.