Hi, Would You Like Some Bologna Loaf?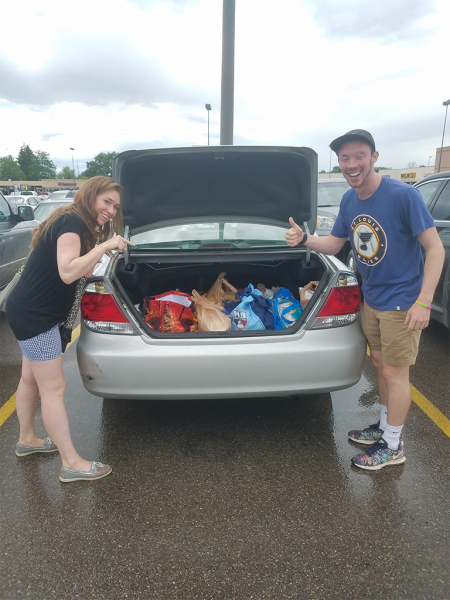 When I was on campus last summer doing research in Professor Petersen's neuroscience lab, we took a break from pipetting to make lunch for the 200-plus other researchers on campus. Teaming up with Professor Itagaki and Professor Slonczewski's lab research groups, our menu consisted of tacos, salad and ice cream. I chopped lettuce and tomatoes with my labmates, and my debate with Professor Petersen over whether to buy ice cream or cookies for dessert had the same serious tone as our previous conversations about science research. It was all in service of continuing Kenyon's beloved summer tradition of Bologna Loaf lunches.
For several decades, student researchers at Kenyon have been enjoying Bologna Loaf lunch once a week during their summer on campus. Despite the title of the event, the traditional Bologna Loaf lunch can be quite delicious (and involves no actual bologna!). Research groups on campus rotate who prepares lunch for students, faculty and guests. Fare includes crowd pleasers like pizza and healthier options like salad, and some of this year's dessert offerings have included strawberry shortcake from Professor Sheffield and the legal scholars, ice cream from Professor Bickford and dairy-free almond-amaretto cupcakes with chocolate frosting from Professor Wright. As you can see, this is not a meal that student researchers would want to miss.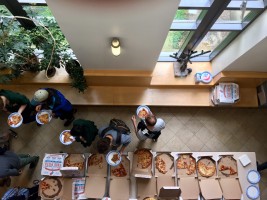 The title "Bologna Loaf" is a reference to a vintage Calvin and Hobbes comic strip, in which Calvin's dad calls him a Bologna Loaf after Calvin wakes him up at 5 a.m. on Father's Day. Bill Watterson, the creator of Calvin and Hobbes, is a 1980 Kenyon graduate, so the name is especially relevant. According to the recollection of Professor Emerita of Biology Kathryn Edwards, the event got this title in the late '80s when Jeff Hilberg '90 and Ken Eward '89 were reading the comic and could not resist the tongue-in-cheek humor as they prepared one of the final lunches of the summer. Gordon Loveland '89 recalls the event beginning as a series of potluck dinners, and that Kelly Statham '87 coined the name. Regardless of the exact story, after members of Prof. Edwards' lab put the catchy title on a sheet cake one day, the name stuck, and the rest is history — "Summer is just not summer without Bologna Loaf," as the t-shirt says.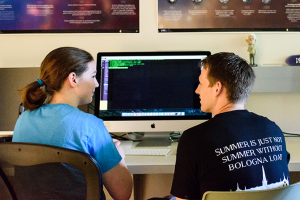 Now biweekly, due to the significant effort of providing a meal for ever-expanding summer programs, this cross-department lunch is an awesome time for research groups from different departments to get to know each other. At its inception, Bologna Loaf was a biology department lunch, but today student and faculty researchers attending Bologna Loaf come from almost all departments on campus. Most student summer researchers on campus are Kenyon students, but last year our lab had a student from Bryn Mawr College, so these lunches were a great opportunity for her to meet the other folks on campus. Moreover, the Petersen lab invited a lab we work with at the College of Wooster to come and discuss scientific methods, and Bologna Loaf was an excellent way to welcome our guests to Kenyon.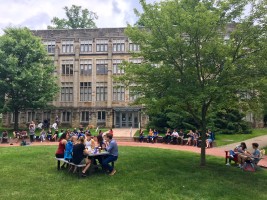 Bologna Loaf is a great example of what makes our Kenyon community so tightly knit. Don't let the name fool you — there aren't many better ways to spend a summer than munching on Bologna Loaf for lunch!