How Course Registration is Like Buying Concert Tickets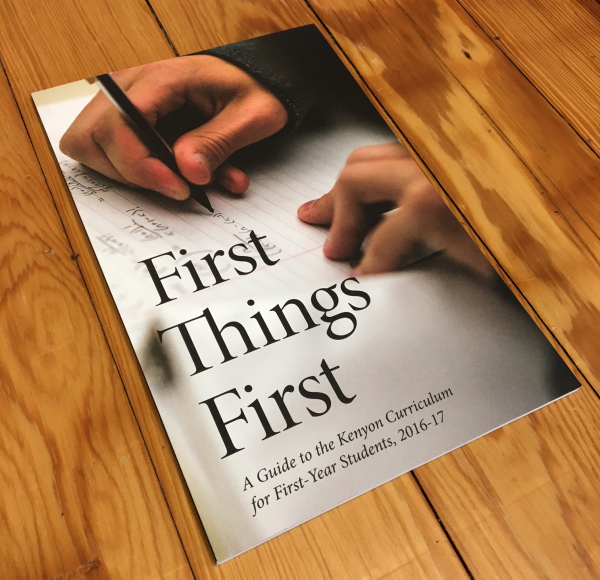 The only thing that might be as nerve-racking as waiting for an admissions letter from Kenyon is buying concert tickets online — a race against thousands of other people all competing to click the "buy" button on Ticketmaster as fast as possible. Believe it or not, registering for classes at Kenyon is not much different.
As classes for the Spring 2017 semester are about to get underway, I remember the electrified air of excitement from last semester's registration day, when everyone stops what they're doing and logs into the online registration portal at the appointed time. Always fueling this mood is the enthusiasm students have for the subjects they study and for learning in general. You won't find a student at Kenyon who doesn't look forward to the next semester, even among those who don't get into every course they had hoped for. Everyone acknowledges that there is no such thing as a boring class at Kenyon.
It's even common for students to register for a class within a department about which they know absolutely nothing about, either out of curiosity or by accident. This was my experience during the most recent registration period. When I came to Kenyon in August, I was dead set on double majoring in English and environmental studies. While I have still yet to doubt my ambition for the English major, I strayed from my intended environmental studies path by registering for a course in sociology and one in American studies.
Now I'm considering a double major in English and American studies, but in all likelihood, I will probably end up changing my mind one or two more times before finally declaring my major in sophomore or junior year. Among many other reasons, this is an aspect of Kenyon that reminds me of how immensely grateful I am to be here; in a way, it is part of the liberal arts experience to acknowledge the breadth of your academic interests and to accept their evolution as you pass from semester to semester.
This may seem worrisome to some, to not know where you will end up come graduation, but with all of the opportunities for exploration at a school like Kenyon, it will be easy to discover the subjects that you are passionate about and want to continue to investigate. In this way, buying concert tickets online may not be the most accurate analogy for class registration; the end result of each may be equally enticing, but a concert doesn't last a whole semester or inspire an invaluable journey of self-discovery.