How "Hamilton" Applies to Every Kenyon Student's Life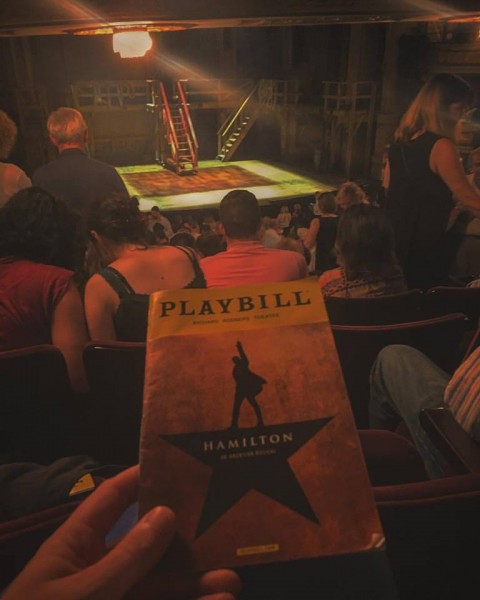 As many of my friends on campus know, I had the privilege of seeing Hamilton this summer in the City (New York City, that is). I know everyone says this, but … it changed me. These days, you'll find me walking around campus listening solely to the original cast recording. I've been meditating a lot on how Hamilton's soundtrack applies to my life, and I thought it'd be fun to apply it to life at Kenyon, too.
1. "Satisfied"
Sometimes at Kenyon it feels like you can never be satisfied. Maybe it's because you didn't get the last mac n' cheese ball at Peirce brunch; maybe you slept through your 8:10 and it feels like you just can't win. You can. Don't worry: we all make mistakes, and, unlike Angelica, you will be satisfied here.
No more hash-brown triangles? Just try again next Sunday.
2. "What'd I Miss"
When I was coming back from my semester abroad in St. Petersburg, Russia, all I wanted was a crash course in what happened while I was gone. Whenever you're away from the Hill, all you want is to know what's happening at home. Who is dating who, what crazy drama happened, did any professor teach a once-in-a-lifetime course? Don't worry. A few hours with your friends and you'll be all caught up.
3. "Take a Break"
College can be stressful, and sometimes it's good to take time to just enjoy life. Whether going for a walk around campus, heading down to the Kokosing with some friends, or just goofing off in Wiggin Street Coffee, remember that it's OK to pause and take a breath.
For most people, Wiggin Street is a place to study, but for me it's all about goofing off.
4. "Non-Stop"
This one is all too relevant to any Kenyon student. Between your on-campus job, classes, papers, social life, and, above all, sleep, it often feels like at Kenyon we are going non-stop. But unlike Alexander, you do have time for yourself. Have fun and enjoy life up on the Hill.