I Could Tell You, But Then I'd Have to Kill You: My Top-Secret Summer Internship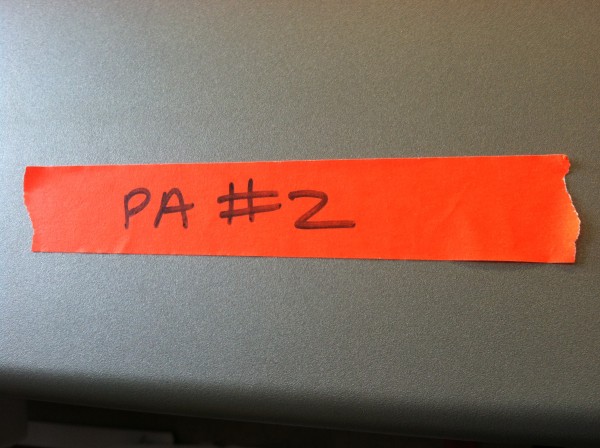 A week and a half ago, I started my second summer internship. The thing is, I can't really tell you too much about it. It's with the set decoration department of a feature film. Set Dec is in charge of the smaller things that sort of hang out in the background of the set. For example, for an office set, we would be in charge of things like curtains, desks, chairs, office supplies, etc. I spend a lot of my day looking for excruciatingly specific items on eBay and hoping that they'll be around by the time my boss gets around to ordering them. (If this internship in any way sounds glamorous to you, I'll have you know that I go to get coffee every morning for the office. Not glamorous at all when it sloshes down your leg.)
Unfortunately, I can't say what the movie is… my boss told me to call it "top-secret." I signed no less than five forms swearing that I would not disclose any information whatsoever on social media. Here are the things I can show you: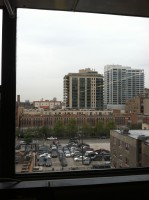 The view from my desk. I swear it's prettier than what this photo shows… I just forgot to take a picture on a nice day.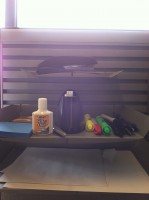 All of my office supplies.
Did you know they made binders this large?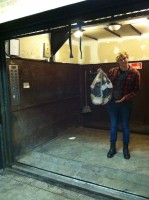 The freight elevator from Hell. Almost cried when I had to take it alone.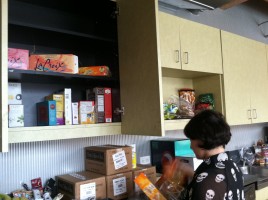 Hundreds of dollars worth of Trader Joe's snacks. We have a large budget...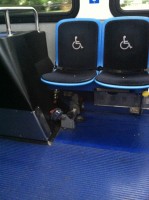 The bus on my commute home. Can you spot the free beer?
I know that doesn't show you much of anything, but there are illustrations posted around the office so I had to be really careful. However, I can tell you the best part- I got this internship from an alumna. She specifically sought out someone who is currently attending Kenyon. The fact that she did that was amazingly kind, and I feel so lucky to have been chosen to help with this project. So, in conclusion, Kenyon alumni are awesome.