If The World Is Really Ending Tomorrow, I Got A Lot Of Stuff To Do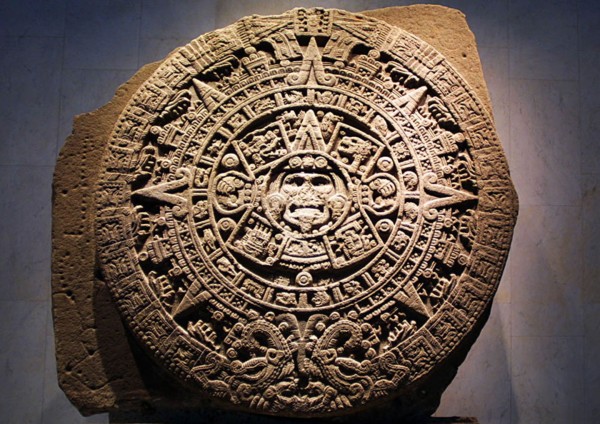 I have a 30-page screen play due at 11 pm tonight and my inbox is full of emails reminding me that I have to clean up my room/apartment before I leave for break. I have very few clean clothes left so I'm writing this from my living room because I've decided that if I just stay in my pajamas today, then I can bypass the angst of trying to find clean clothes and maybe in the meantime do some laundry. My car is a mile away in the most remote parking lot on campus and I am supposed to go get it and bring it into town to get gas and snacks for my twelve-hour drive home tomorrow…and that's where the real terror sets in: Tomorrow might be the apocalypse.
If tomorrow is really the apocalypse, there are three major things I want to say about my current predicament:
I don't have time to trifle with these "responsibilities" today! The world is ending and I should be frolicking around this beautiful campus one last time!
It's sad that I will not be looking stylish when it happens (I'm not gonna do laundry- see #1)
The only thing lamer than driving through Ohio on the day of the apocalypse is driving through Upstate New York on the day of the apocalypse. Tomorrow I will be doing both those things. Lamest ending ever.
If tomorrow is really the apocalypse, there's a lot of stuff I gotta do in my final 14 hours in Gambier:
Eat one last Jerk Chicken Panini from the VI, hug everyone I see, walk the length of Middle Path, go to the Market right before they close and buy a bunch of unnecessary snacks, make pleasant small talk with really attractive people while we both fix our coffee at the Bookstore, belt out "All I Want For Christmas Is You" with my close friends, streak through the library…wait a second…
Come to think of it, this list is identical to my "Things I Gotta Do In Gambier Before I Leave For Break" List.
I guess what I'm trying to say is:
-The impending apocalypse isn't really changing any of my plans
-Every time I need to leave Gambier it feels like the end of the world (awwww)
- I'm probably not going to do laundry today. Apocalypse or no apocalypse.