It's All Greek to Me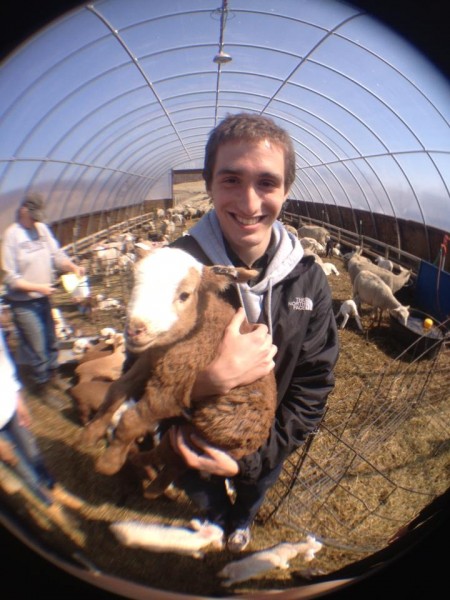 Sometimes Greek Life gets a bad rap on college campuses. Actually, a lot of the time. For students looking at liberal arts schools, hearing about fraternities and sororities may make some squeamish, especially if all you've learned about Greek Life comes from certain movies. (I'm looking at you Legally Blonde.) I was totally there too when I was looking at schools. However, here I am, a few years later, one of the presidents of the largest Greek society at Kenyon. And I love it.
Sure, this is ridiculously biased, but I truly believe that having Greeks at Kenyon is an asset to the community. For one, Greeks are really involved. Every group here is dedicated to community service and holds multiple fundraisers a year. On any given weekend, there is probably at least one Greek group holding a fundraiser or an event to benefit a cause they really care about. This year, the Archon Society dedicated time and effort to Relay for Life, raising over $6,000. (Yeah, I'm bragging, but I'm proud!)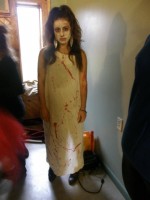 This is my co-president, Kristen. In her defense, we were volunteering at a haunted house. She doesn't dress like this too often.
Secondly, Greeks here at Kenyon are inclusive. Fraternities, sororities, and societies host multiple social events a year, and they invite the entire campus. Greeks take their unspoken responsibility to provide exciting yet safe parties for the student body very seriously. You can tell they really love to see people having a good time!
These reasons for why I think Greek Life is a good thing for Kenyon are general. They don't begin to explain why I personally love being a part of a Greek organization. The amazing friends I've made and the opportunities I've had to make a change in the community are just a few reasons, but it's hard to pinpoint exactly why I like it.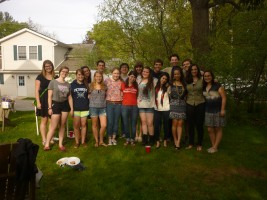 Some Archons at our end-of-the-year picnic
Greek Life is not for everyone, and my goal is not to convince you to pledge a group. (Although if you're interested, think about it!) If anything, I just hope that those who are skeptical of Greek Life at Kenyon look at it with an open mind. Sure, sometimes things happen that might fit the stereotype of the frat guy or the sorority girl, but Greek Life at Kenyon is unique. It's the connection that Greeks have to the rest of the community that makes their presence on campus not only tolerable, but totally awesome.