Kenyon Traditions: Winter Edition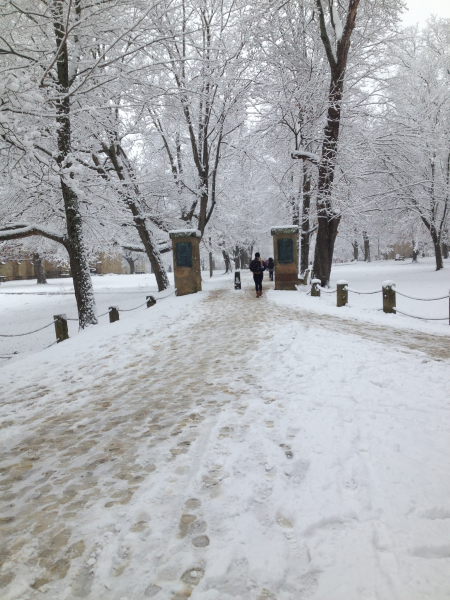 By some accounts, January and February can get a bit dreary in Gambier. But fun and distinctive Kenyon experiences continue to abound during the first half of the (rather optimistically named) "spring" semester if you know where to look! Here's a round-up of some unique (and free!) winter activities that help make Kenyon's chilliest season more exciting:
On the Hill, Martin Luther King, Jr. Day usually marks the first day of classes for the semester. However, it's far from an average Monday. Each year a special Day of Dialogue program prepared by the Office of Diversity, Equity, and Inclusion features a guest speaker, discussion panel and musical performances by one or more student groups. This year's event presented the Most Rev. Michael B. Curry, the first African American bishop to serve as head of the Episcopal Church. Class schedules are adjusted to make the afternoon event convenient for the largest number of people, which creates a wonderful opportunity for students to engage in dialogue alongside faculty and staff members, as well as residents of the local community.
Quiet Hours
Quiet Hours are actually a weekly fixture throughout the academic year, but I find them especially welcome during the colder months. Hosted by the beloved head of our English department, Professor Heidt, this program encourages attendees to put technology aside for an hour or two to enjoy some peace and quiet in Weaver Cottage. Usually held from 7-9 p.m., Quiet Hours provide a lovely atmosphere for reading, writing (the old-fashioned way), artistic pursuits or quiet reflection. A variety of teas are always available, sometimes accompanied by freshly baked cookies or other treats.
Miller Observatory Open Hours
Also worth considering throughout the semester, our own Franklin Miller Observatory (located a short walk or very brief drive from campus in the Brown Family Environmental Center) offers open hours on one Friday each month. Attendees have the opportunity to marvel through a huge telescope at celestial sites including the moon, visible planets, and star clusters and nebulae, with guidance and interpretation from members of the physics faculty. While Gambier may get quite cold after dark (or before it, for that matter) during the winter months, this is one outdoor activity still enjoyable in a season when sunset comes early and the ground may be covered by snow. Weather permitting, winter open hours will be held on January 26 and February 23.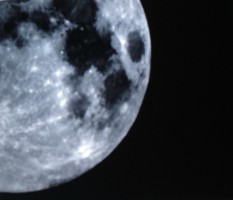 A picture I took of the moon when my friends and I went to open hours at the observatory.
Winter Blues
This event takes place in Peirce Pub, a cozy and centrally located setting for winter entertainment. Hosted annually by the student-organized Peer Counselors in early- to mid-February, this casual evening concert features acoustic performances from faculty and student bands and locally baked pie from nearby Peggy Sue's. A welcome reprieve from any long days of coursework or discouraging stretches of bleak skies that may occur in February, the Peer Counselors guarantee that Winter Blues will provide "warm, cozy vibes" for all who attend!
Fandango
Okay, this one's just for the senior class, but it's worth being aware of since everyone gets the chance to attend eventually. On a Friday evening in early February, faculty, staff and members of the soon-to-be-graduating class are invited to celebrate 100 days until Commencement with appetizers and refreshments in Gund Commons. As a member of the Class of 2018 gearing up for my last semester at Kenyon, I am quite content to still be on the far side of the 100-day mark. There are still many special events and traditions I want to make the most of during my final seasons on the Hill, and these are just a few!