Life Abroad After the Parisian Attacks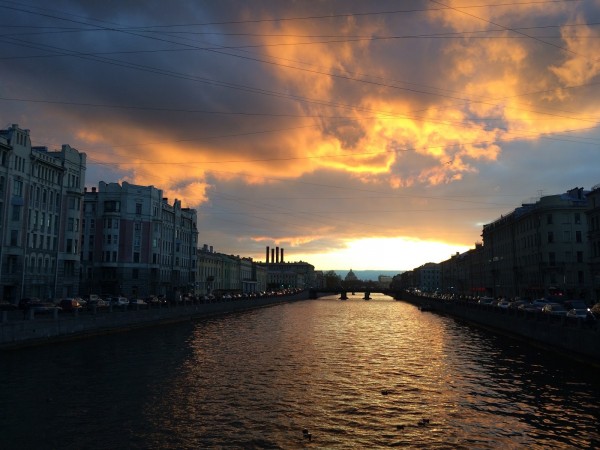 On Nov. 13, 2015, tragedy struck Paris. In a series of terrorist attacks orchestrated by ISIS, 130 lives were lost in one night. In a short period of time, I have felt a vast difference in my time abroad.
Russia began conducting airstrikes on Syrian soil in late September to strengthen Syrian President Bashar al-Assad's position, but also to damage ISIS. These constant airstrikes resulted in the downing of Metrojet Flight 9268 on Oct. 31, 2015, in which more than 200 Russian citizens lost their lives and for which ISIS claimed responsibility. Russia and France have only amplified their bombardments since the tragedies. Russian President Vladimir Putin has viewed the explosion of Metrojet Flight 9268, as French President François Hollande viewed the attacks in Paris, as an act of war.
My experience abroad right now, to be quite frank, is very different than I found it back in September. Russia, since my return from my travels to Istanbul, has become different. New metal detectors have been installed in my metro station, police officers are seen on every block of Nevsky Prospect, and soldiers march down the streets from time to time. I have found myself more vigilant on the metro, while walking around the streets and even at home. It's almost like I'm waiting for something to go wrong, and in general the Russian people seem to be much more on edge. People with large bags on the metro get looks, and unfortunately anyone who appears to look Middle Eastern is much more likely to be spot-checked by police. My mother, bless her heart, is worried sick about me being so far away from home at such a scary time.
Apart from all of the turmoil in the world, life still goes on. I still go to classes, I walk around the city at night, I still go out on the weekends. The world is a scary place, and studying abroad really has shown me that, but life must go on — granted, with more soldiers and more security, but not with more fear. I try every day to not be afraid, as I know the strong Russian people try also. The people who orchestrated all of this are filled with such reckless hate that thrives off of fear, and giving them the fear they want lets them win. Every day I pretend like everything's normal. I pass through the new security precautions with ease, I don't acknowledge the dozens of new police officers constantly patrolling, I just carry on with my day. I only have a few weeks left, and I will continue to live my life as I did.