My Favorite Manifestations of the Kenyon Community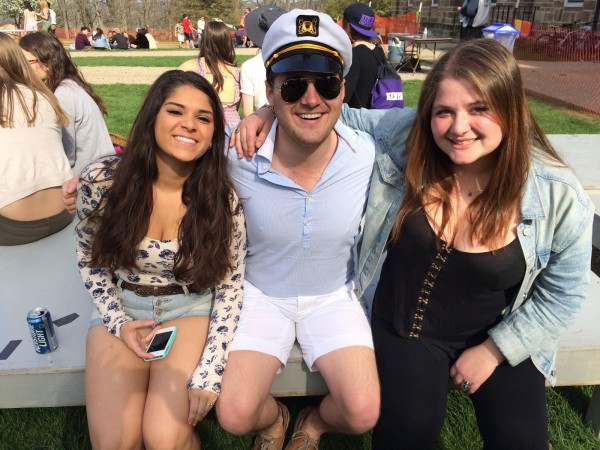 Coming back from my semester in Russia, I have had a lot of time to reflect on some of the best parts of Kenyon — the parts that make this Hill a real community. Although there are hundreds, I wanted to narrow down my list to a few that really stick out to me and make Kenyon the place that it is.
1. Convocation
As Kenyon's chief flag bearer, I had to mention this special event. Every year, we have a celebration to mark the start of the first-year experience. This tradition goes back to the start of Kenyon. Every August, all the first-years line up with their halls to walk down Middle Path and formally start their Kenyon experience. All of Kenyon's professors, administrators and of course the first-years are present for this incredible event, kicking off the students' four years on this wonderful hilltop.
2. Wiggin Street Coffee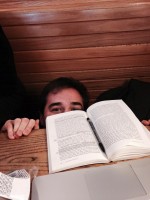 Kenyon's premier coffee spot is yet another manifestation of our wonderful community. This quaint little shop, home to great lattes, incredible bagels and the best conversations, is a place everyone visits at Kenyon. It's a nice spot to grab a coffee with a friend or professor, post up and study while looking out at gently falling snow, or just be a goof like myself. I'm a big fan of Starbucks back home, but you can't beat the price and the taste of a Wiggins vanilla latte (16 oz, in a to-go cup, obviously).
3. Sendoff
Every spring, the school hosts a celebration of the year, the fun, the laughs and of course the seniors. I speak of Summer Sendoff. This festival, dedicated to saying goodbye to the former year and sending off the seniors, is capped off with a community picnic, a concert and a weekend of fun (and a petting zoo, which is pretty dope).
Some of my best memories of Kenyon come back when thinking of just sitting on South Quad with friends and reminiscing of the past year. Sendoff is a staple of Kenyon and is a prime example of all 1,600 students on this Hill coming together for an incredible weekend.
These are some of the memories that come to my mind when I think of Kenyon's community. We have a school that is so different than others because of that sense of community. I say it on every admissions tour I give, but Kenyon is just a big family, and these are some of the few moments that show me just how strong and how big that family is.