Registration Suggestions for the Adventurous/Uncertain Scholar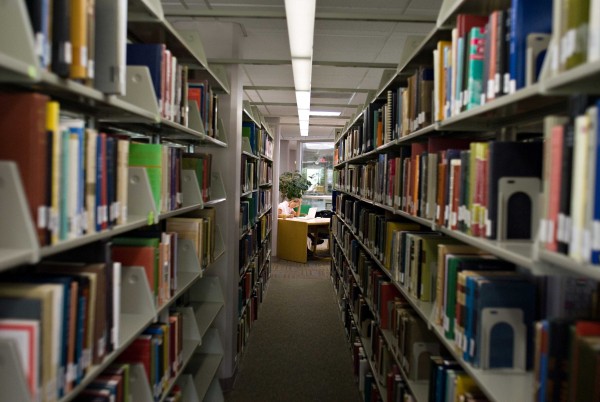 Registration is just around the riverbend — Nov. 6 for seniors — and there are so, so many great classes at Kenyon that I wish I had the time to take. I've taken five classes some semesters because I was just so drawn to that random extra one (though I usually took it pass/fail). I would even recommend this method because it has led me down many awesome rabbit holes that I may never come across again, and it has made me aware of so much that's happening outside my sphere of study. So in case you need some ideas of what to take or are looking to venture outside your major, I thought I'd make a list of the three best classes I've taken and three that I haven't taken but think look really interesting.
Best classes I've taken at Kenyon:
Photography I: This is the only class, in my opinion, that is worth waking up at 8 a.m. for. I took this during second semester freshman year (Tuesday/Thursday 8-11 a.m.) and loved it. It was your classic darkroom photography, complete with rolls of film and fancy chemicals, and I loved that a lot of it involved just putting on headphones and tending to your own project. We also got to study a lot of photographers who still inspire me today. Plus, there is absolutely nothing as fun as watching your picture appear on paper as if by magic.

Literary Journalism: I'm taking this class right now, and I'll tell you what: It is a constant nerd-out for me. Journalism is my life's passion, so getting to spend an hour and 20 minutes twice a week discussing works by Truman Capote and Joan Didion is heaven. A bunch of my fellow Collegian staffers are in the class, which is great, but I also love hearing takes from people with different perspectives. Sometimes we spend half the class talking about recent news stories. It's basically the best.

Modern Democracies: This class is a requirement for the political science major, but even if you're not a poli sci major like me, this class is an excellent way of learning about the world via various democratic systems. I found it completely fascinating to study the distinct voting processes of several world powers, and we read some amazing books. It was quite a "mind blown" moment for me. The class was pretty tough, and I can't say I excelled, but I loved every second of it.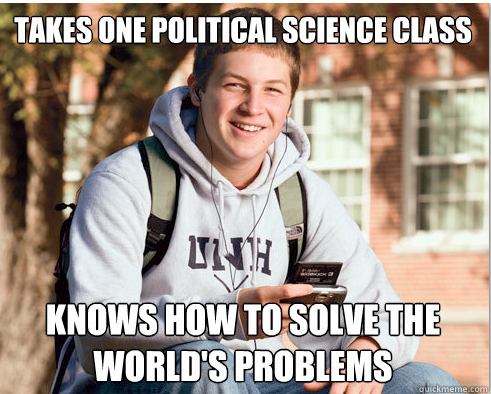 Classes I would love to take (that are being offered next semester):
Classical Mythology: I assume this class is about, like, Zeus and stuff, in which case I am so there. I used to have a huge book about Greek gods and goddesses. I also loved the Percy Jackson books as a kid, which is the same thing, right?

Economics of Law and State: NPR's "Planet Money" podcast is one of my favorites, and I am totally gobsmacked by how cool economics is. The only problem is that I am 100 percent terrible at econ, and I don't think I'll ever make it past micro. But a girl can dream.

Hip Hop in Urban America: THIS CLASS WAS MADE FOR ME. I didn't know this was a thing, and I really don't know what it entails, but it sounds amazing sorry I need to go sign up for it now okay bye.