Sisterhood of Natural Hair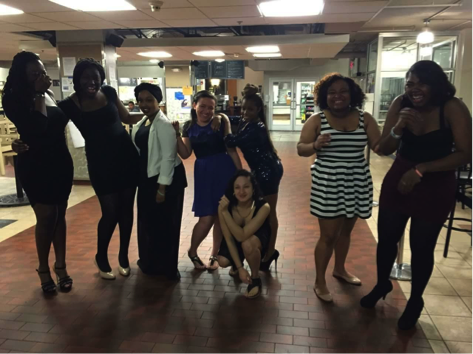 Being natural, whether you're transitioning, big chopping or reaching some odd year, is always a journey, but being natural at Kenyon can and will be a struggle.
Like most of my natural sistas at Kenyon, I'm from a place where I can find whatever my hair desires within a five-mile radius of my home. The beauty supply stores have shelves stuffed with any type of product we want, from creams, mists, oils, gels, butters and more. Here, in rural Ohio, we have to extend that radius 50 more miles or so.
A big part of my life at Kenyon is the friendships I've formed with a few girls; we're the Sisterhood of Natural Hair. Whenever one of us is having a hair issue, we can always count on one another to lend a helping hand. Whether you ran out of shampoo, you lost all your bobby pins, or you need someone to help you with a hairstyle, they will always be near to help a sista out. With a year or two of Kenyon under our belts, we have learned a few things when it comes to our hair products and how to prepare for a year at Kenyon.
Tip 1: Bring your basics, from your favorite conditioner to your go-to styling tools. You may think that the Walmart in Mount Vernon sells everything for your hair like the one at home does, but it may not, so ALWAYS make sure to pack them. For those flying in from out of state, buying a new set of your favorite hair products and tools to keep on campus might be the best option so you don't have to worry about lugging things home during breaks. As Camisha James '18 has said, "Bring ya oils because ain't no beauty supply stores in the boonies." (It's usually coconut oil if you're Funmilayo Lawal '18).
Tip 2: Buy in bulk. Even though my hometown is only about a two-hour drive away from Kenyon, I don't want to travel home every month or so to stock up on all things hair. However, whenever I'm home, I'll buy enough products to last almost an entire semester. Some products that I absolutely love, like EcoStyler's Olive Oil Styling Gel, may sell some products in larger quantities. Other brands, like SheaMoisture (a must-have for Funmilayo and Kyra Green '17), will let you schedule delivery dates for their products.
Tip 3: Tutorials on tutorials. These are some of the best things around. You can watch everything about hair on YouTube — take Naptural85, MiniMarley, OffBeatLook and NaturallyPhilo, to name a few channels. These ladies will help you navigate the crazy world of natural hair care, from product reviews and wash-and-go routines to protective styles and more. There are also a TON of pages on Instagram that will post hairspirations and mini tutorials on using styling tools like flexi rods, perm rods, curlformers and more! Lastly, never forget about your natural sistas and ask them for a quick tutorial too — from their favorite wash-n-go to their go-to protective styles.
Before coming to Kenyon, I never really thought about trying half of the protective styles I see on natural girls from YouTube. With the support of my Sistahood, I have developed the courage to step out of my comfort zone and try new hairstyles, like faux locs, updos and braids, just to name a few.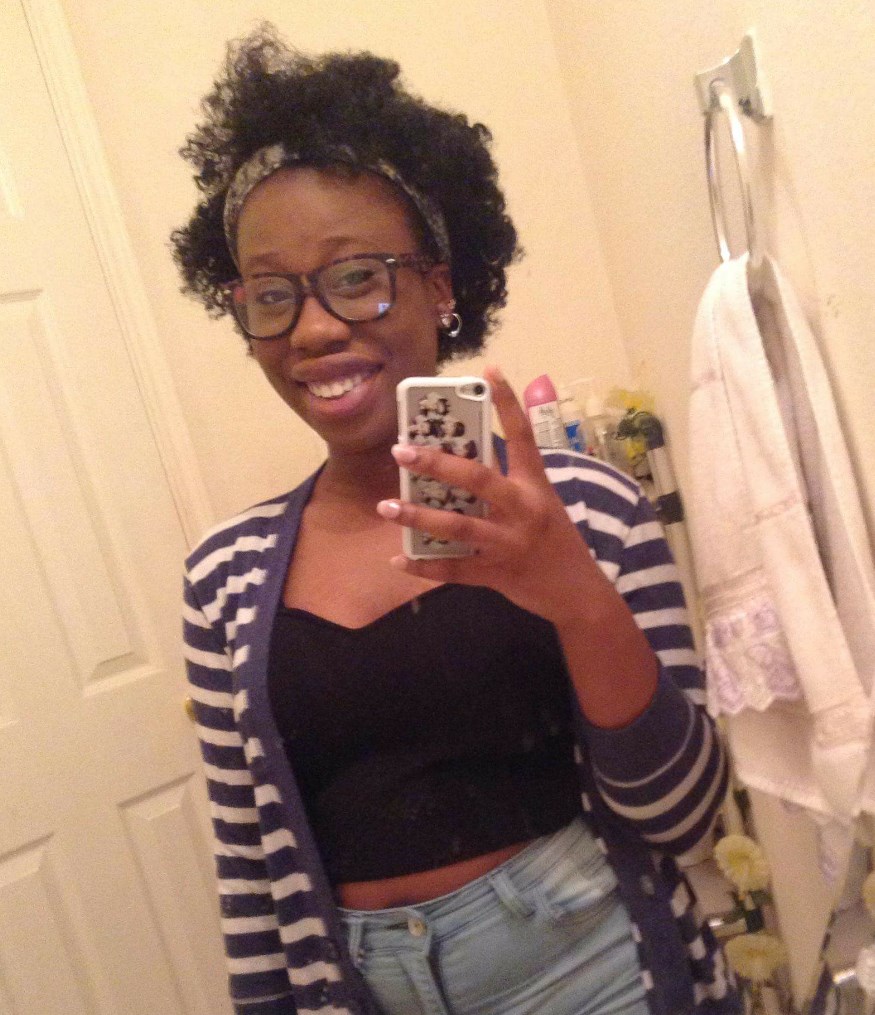 Tip 4: Don't stress it. No matter where you're at in your natural hair journey — transitioning, big chops or a vet, you'll have friends who will always be there to help you navigate. Some days, your hair is poppin', and that's great! On other days, you just throw on a hat and hope no one takes it off. It's okay when that happens, too — it's just a part of the hair journey, so don't worry!
As Busola Olukoya '15 said: "I know it's tempting to pack a lot of things on trips, but I think that one of the most valuable skills I learned at Kenyon was how to be more flexible in my hair care regimen. ... I think it's okay to have braids in the first time as you survey the lay of the new land on the Hill, but people shouldn't be afraid to venture out of their comfort zone. Walmart has a budding natural hair care section, and Kroger is stocked with the natural oils we need to survive. So I would encourage our incoming sistas to get in there and get creative. I mean, if you really have to, bring your EcoStyler gel with you, but leave everything else! It'll be worth it in the end. It will also help that you'll end up making many lasting friends on the way."