SPRING BREAK Y'ALL
So I bet most of you last week were like, hang on a second, it is Tuesday, and that means Andrew should be posting a blog because he posts every other Tuesday. Well you were right about one thing, I should have been posting, but I was on SPRING BREAK. I was busy having experiences, EXPERIENCES!. In reality, you didn't want me to post, because in the time it takes me to write this blog, I could have been riding a shark, or saving a injured seagull. Unfortunately I did none of those things, but I will show you a few shots of what I did do, and how exactly I was able to do them.
First Week.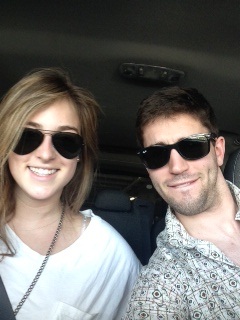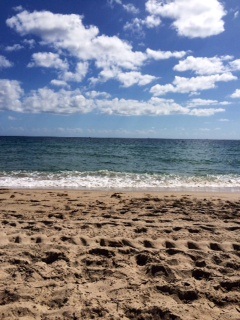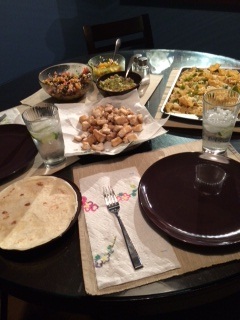 I went to Ft. Lauderdale with my girlfriend Lauren, who goes to BC. What did we do? Sit on the beach, grocery shop, and make food. It was lovely. How was I able to do this? Well first, I took advantage of my Uncle Mark's Condo. This is an important spring break tip. If you have family members with nice places, make the move! This goes for Kenyon friends, if you live in a spring break destination, open your doors! This will at least save on lodging. Next think about transportation. I flew down on points, but often places are accessible by many cheap options. Train, bus and car are equally as popular. I am all about saving money on the other stuff, in order to have some to spend while on vacation! Ft. Lauderdale was a wonderful time and it was very simple to maneuver. Some friends of ours went to New Orleans for Mardi Gras and stayed with friends. Believe me, plenty of people are willing to open their doors.
Second Week.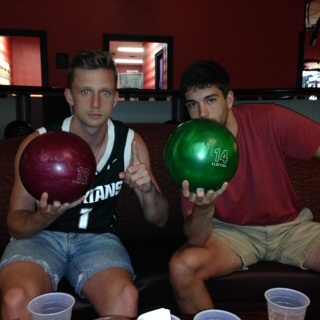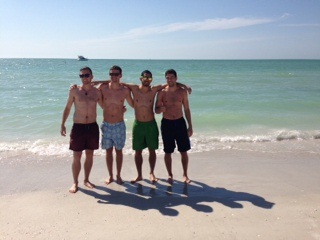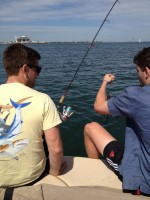 The second week I moved on up to St. Petersburgh, Florida where the rest of my roommates had been for the first week. Lauren went back to school (only one week of spring break, not as cool as us) and it was time for some "bro" time. We hit the beach, went bowling, and did some fishing. We borrowed the fishing rods and boat, and stayed at Alistair's family friend's house. He basically gave us run of the place. It even had a hot tub. It is safe to say we would have been scrapping together a trip if Mr. Crotts had not graciously opened his doors. Truly a wonderful man. Another thing about spring break, go with friends. Make it fun. A few years ago basically with this same group, I went skiing and to Montreal. We didn't stay all two weeks, but the memories are worth a lifetime. Everyone likes going home as well, and it can be really nice. I have done that twice, and brought one of my classmates with me. That is also a good time, but I would suggest at least one trip, it will be worth your while. It is tricky to make a two week spring break economically feasible. So either win the lottery, work a 9-5 while attending Kenyon (impossible) or shop smart. Pool resources with your friends, figure out who has access to what and run with it. Even if you just go to a city for a couple of days, time with your buddies is time well spent. SO, I am sure you are enthralled with all of what you have read and seen here. I'm glad I could finally fill that hole left in your life by my absence last week. I'll post next week too, and who knows, maybe I will still be tan then (not likely).