The Dorm Room Hair Cut
There comes a time each semester where you will need a haircut. You had one just before you left home from your handy dandy home town barber who you have been going to since you were 4 and knows how to cut your hair with their eyes closed. Unfortunately, unless you are from Mt. Vernon, that barber is probably too far away for a hair cut. You have some decisions to make now. Some very serious decisions. First off, you do not want to look silly.... That has to be number 1. However silly and unique are two different things, and unique can definitely fly at Kenyon. You always have great clips, vine street, walmart and famous hair in Mt. Vernon. Out of all of those, go to vine street. It most likely has that home town barber feel you are looking for. I go to great clips and it works too. There is a guy in town who does hair cuts at head works. You could go there. What I think everyone should do at some point in time however, is get a dorm room hair cut. Get a bunch of the guys in the bathroom, lay some garbage bags down and start clippin. You could do a mohawk, or just a buzz.... or even a mullet as my friend Eddi has here. I did a pretty good job eh?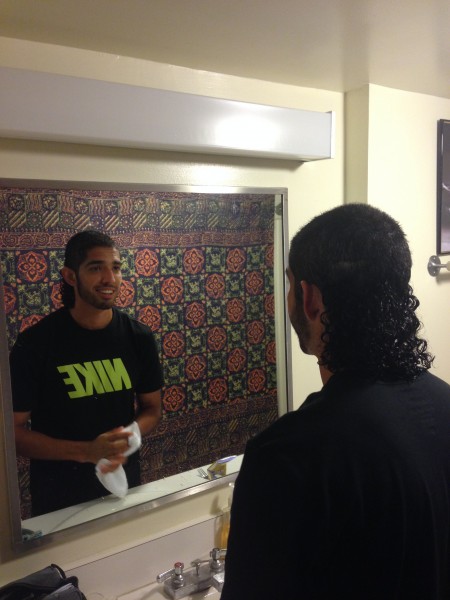 Anyway you slice it fellas, you are going to need to chop the mop at some point. Just be smart about your decision. If you are willing to let sally from down the hall hack at it with some scissors, then rock that hair cut to the fullest. It probably will not be that bad and hopefully will just cost you a market dog or something. Dorm room hair cuts are a thing here at Kenyon, just make sure its fixed before you go home for thanksgiving.