The Life of the Chief Flag Bearer at Kenyon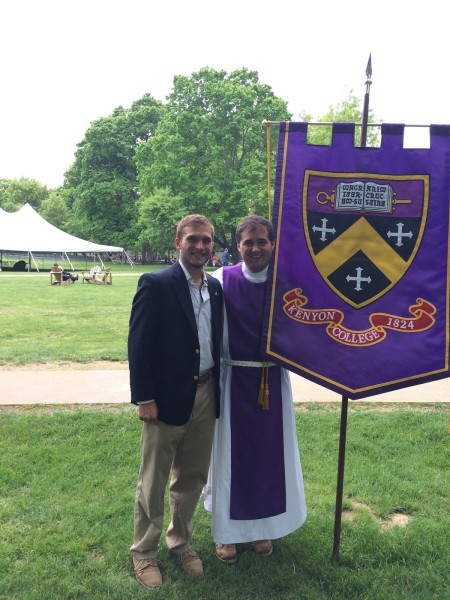 Many of my friends back home in Atlanta always ask: Why do you so often have pictures of yourself dressed up like you walked straight out of seminary? Well, that is because I have the privilege — nay, the honor — of being Kenyon's Chief Flag Bearer. Most people snicker when I throw out that casual fact, but flag bearing is a super fun and great thing.
It all started my sophomore year. I was back on campus as an Upperclass Counselor (UCC), and I was assigned to bear the flag at Kenyon's Convocation. Little did I know that I would be bearing the flag at every other event. I became the Chief Flag Bearer my junior year, and it has been a blast. I love being able to be at every major Kenyon event, incredible front-row seat included, and see my classmates get awards, graduate and everything in between.
Kenyon is a school rooted in tradition, and we still hold those traditions dear. Wearing the robes of my college, attending all of our sacred events and literally carrying the vanguard for our school has been a great way for me to show my love for Kenyon. Being able to represent our college's colors and also have some pretty whack pictures is why I am happy to call myself Kenyon's Chief Flag Bearer.