Trails Everywhere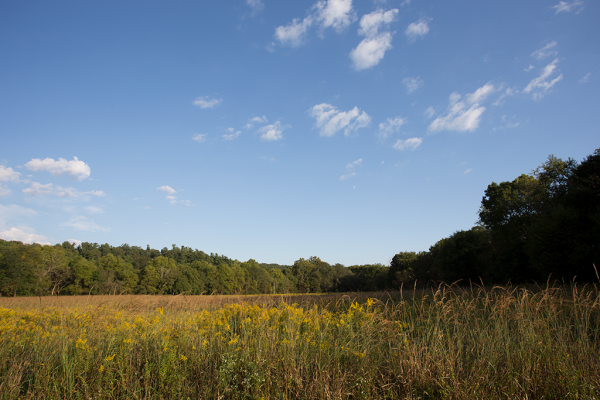 In the fall of my senior year in high school, I began imagining myself at Kenyon, but not in rural Ohio. As an international student, my image of America was one of skyscrapers and fast food, and I never thought of spending part of my life in the countryside. Thus, college seemed like an inherently urban experience. I applied to Kenyon knowing what it was renowned for, strong writing and liberal arts education, but what the surroundings would look like was a big question mark that I carried along with my luggage to the airport. Google Maps was my best reference to see what Kenyon's surroundings were like. I could not visit, but I trusted my gut.
On the ride from Columbus to Gambier, I could not take my eyes away from the window. The question I had carried with me was answered as, rather than tall buildings and shopping malls, I discovered an astonishing landscape that combines forests and farmland. During my first weekend at Kenyon, I found myself surrounded by nature in a grassland labyrinth, watching the sunset while figuring my way out. Gambier did not match my expectations; it exceeded them.
That first hike intrigued me. What other surprises could I find? I had to see for myself. I gathered a couple of friends and started exploring.
As a Kenyon student, a big part of your time in Gambier involves interaction with the flora and fauna. Besides walking among raccoons and squirrels on Middle Path (which can be scary while walking back from South Campus past midnight), Kenyon's unique location gives you the opportunity to take a break from studying and enjoy breathtaking trails. With several levels of difficulty, Kenyon has dozens of miles of paths that lead to a great variety of landscapes.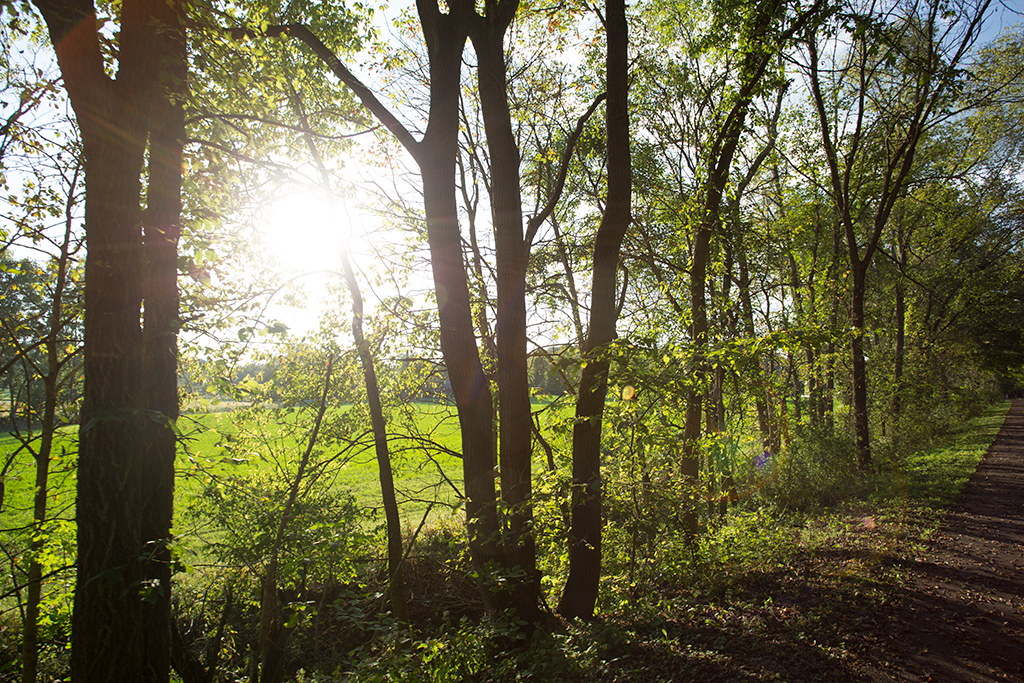 For the most adventurous, the Pine Overlook Trail offers layers of shady canopy that cover the humid ground. This leads to the growth of hundreds of hand-sized mushrooms that decorate the path. Along the way it is common to see deer and beetles, and hear the singing of different kinds of birds.
Along the Kokosing Gap Trail, you can find several access points to the scenic Kokosing River (highly recommended during the summer) and see different parts of the river (and fish jumping in the water if you are lucky). In the international student pre-Orientation program I got to know the Kokosing in a canoe — a journey that mimicked the expectations I have for my time here: to paddle my own way, going occasionally with the flow, fighting against the current when necessary, and discovering what is out there.
On the Gap Trail, you can walk over a historical bridge that until the mid-20th century carried an active railroad and stop for a few minutes to read a book, have a conversation, contemplate your surroundings or just destress from academic work. The trail connects with the street and is also used for biking, running and walking while hearing the water flowing downstream.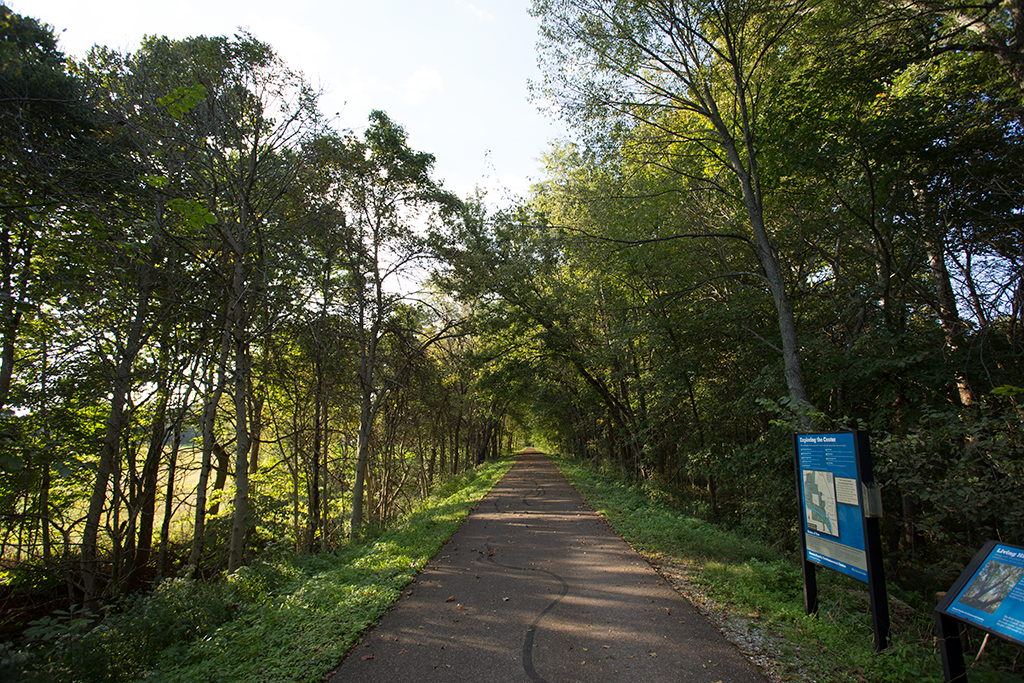 There are several other trails that I have yet to visit. I took on that exploration and decided to join the Outdoors Club and see what else there is to explore beyond Ohio. I now look forward to canoeing and backpacking with the club in the Appalachian wilderness.
Kenyon ended up showing me a different view of America, one of diversities in nature and appreciation for the environment. Gambier merges world-class education with rural beauty; an environment where you can discover who you are, in the woods and in the classroom.