Valentine's Day at Kenyon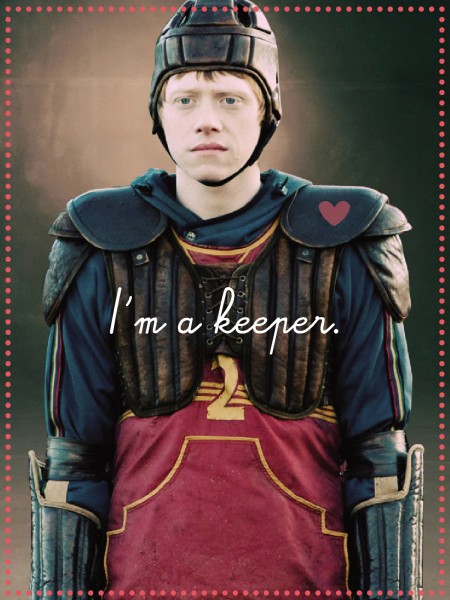 Happy Valentine's Day everyone!
This post is dedicated to my best friend Faith who drove me to the hospital last night (and basically always has my back) and all my friends/family- near and far- who I love more than I can describe on the internet.
Valentine's Day is one of those holidays I always feel like I have to defend because a) It is a celebration of romantic love that makes single people feel left out b) It sends people (particularly singletons) into existential crisis because they feel alone in the universe c) If you're in love/dating someone, it's weird to use one random day in February to celebrate your love, particularly with a gaudy red and pink backdrop.
These are all fair points and I'm sure there are some other arguments ("IT'S A CAPITALIST TRAP") that people can come up with to hate on Valentine's Day. But here's the thing....February sucks. Look outside! Unless you live in a tropical place, February is just a total buzzkill. If someone wants to throw in a random wacky holiday dedicated to love, then why fight it? I'm a lover, not a fighter!
Also, let's fall back to first grade, heck, maybe even pre-school, when we were first introduced to this holiday. There was no romantic bias! You bought a sweet pack of foil Power Puff Girls valentine cards and gave one to every single person in your class! School was a party on Valentine's Day! People's parents made treats! You had a little brown paper lunch bag that you decorated with doilies! It was a blast!
That's why I love Valentine's Day, it's all about shamelessly loving the people around you.
You see, I love humanity (on most days) and I really love my friends and family. Yes, it's true that I love them everyday- but do I tell them about it everyday? I don't know about you, dear reader, but I do not. I usually hope that my actions speak volumes, but honestly, it's a stretch to assume that any of my friends know that, "I'm going into the servery, does anyone need anything? Water? Sure, I can get you a water" means I love you. When you really love someone, love becomes small, everyday things versus big, elaborate gestures. You can't hold a boom box outside someone's dorm room window every night and call it love; love is driving someone to the airport (or the hospital) or eating someone else's cooking
and saying it was good
.
That being said, I think we can all agree that THESE PEOPLE THAT WE LOVE SO DEARLY IN OUR UNSPOKEN EVERYDAY WAY DESERVE A BIG ELABORATE DAY OF OBNOXIOUS RED AND PINK LOVE.
So whether or not you have a lover this Valentine's Day, don't forget the people you love. There's nothing wrong with letting them know that you think they are the cat's pajamas in a great big bag of fantastic.
February can be BLEAK, especially in Gambier, so spread the love.