What I Learned from My College Search
Now that I'm a sophomore at Kenyon, I can't image myself studying anywhere else. Looking back on my high school years, I'm glad I put in so much time and effort exploring my college options to find the one that best fit my needs. The hours spent driving to different campuses and investigating college websites paid off in the end! In fact, I learned a great deal about colleges during that time, and to make sure that knowledge doesn't go to waste, I've compiled a brief list of the most important things I think students should consider when choosing a college, even adding some insider information about Kenyon.
1. Academic Environment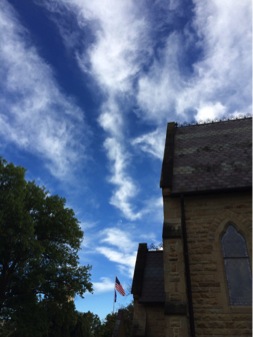 We go to college to get an education and (hopefully) increase our chances of finding a job after we graduate, so when deciding which school to attend, the first thing to consider is the academic environment. Find out which majors and minors the college offers and try to determine the quality of the programs. Think about the surroundings that help you learn. Would you prefer small or large class sizes? Lecture or discussion-centered courses? If you're not sure what types you like best, sit in on some classes, and you'll gain a better sense of what you need in an academic environment.
At Kenyon, class sizes are fairly small. The largest class I've taken so far ("Introduction to Psychology") had approximately 30 students, which is fairly typical of intro science courses, but the average class usually has about 20. In fact, the majority of my classes have consisted of exactly 20 students, including an English class called "Texting: Reading Like an English Major" and a sociology course called "Transnational Social Movements." Personally, I prefer this small size since it encourages more students to participate in discussions and means that my professors know who I am and will notice if I'm not in class, giving me some extra motivation to be prepared and come to class every day. Professors also use a variety of teaching styles, so you can expect to encounter classes that are lecture-based, discussion-centered, and even a mixture of the two. The one frustration I have with Kenyon's academic environment is the trouble I've had matching a major and a minor. As I've been trying to figure out what I want to study, I've realized that many of the departments I am interested in only offer majors, not minors. While I know I want to major in English, I'm having some difficulty finding something to pair it with.
2. Cost
As we all know, student loans have become a major source of debt for college graduates. With this in mind, consider the cost of the school. Talk to a financial aid counselor or review the college's website to learn more about the full cost of the school and the ways you may be able to reduce it. Most colleges provide financial aid calculators on their websites that you can use to estimate the amount of aid you will receive from the schools. I highly recommend taking advantage of this tool! I stumbled upon the calculator while browsing Kenyon's website as a sophomore in high school, and after submitting my information, I was relieved to learn that Kenyon could actually be affordable for me. It's not 100 percent accurate, but the calculator will at least give you a general idea of what financial aid you can expect to receive.
Kenyon isn't cheap. At $61,100 a year, the cost of attending the school for four years is certainly something you need to think about before enrolling. Luckily, Kenyon awards several merit scholarships to students, as well as financial aid packages. Half of the students here receive some type of need-based financial assistance. I am one of these students. In fact, Kenyon offered me the best financial aid package out of all the schools I applied for, and because of that, I was able to attend my first-choice college! Kenyon students who receive financial aid also can apply for unpaid internship stipends and other support funds that help cover miscellaneous costs such as professional attire, books and graduate placement exam fees.
3. Location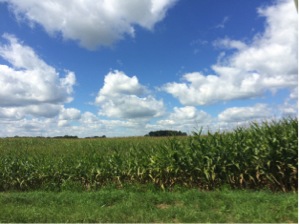 On your "college must-haves" checklist, definitely take into consideration the location of a school. Sure, attending a school far from home allows you to get away from your family, gain independence and begin to feel more like an adult, but this escape from the familiar comes with some costs as well. If you're going to a school on the other side of the country, trips to and from home during breaks will be pricey. If you're an out-of-state student, you also should think about the climate in your school's area. Cooler or warmer environments can take some time to adjust to and may even require you to buy new clothes. Additionally, make sure to do some research and explore the area around your college. Think about whether you would prefer to be in an urban or a rural area.
As a lifetime resident of Knox County, Ohio, I can tell you basically everything about Kenyon's location. Gambier is a very small town — even smaller than my hometown of Centerburg, Ohio. The area also is pretty rural, so you'll be surrounded by cornfields and farms. If you aren't from Ohio, prepare yourself. The weather is temperamental, so you'll need a variety of clothing options. If you aren't used to cold temperatures, then winter at Kenyon may frighten you. Expect lots of snow, and beware Middle Path — it can become icy during the winter.
While you should think about more than just the academic environment, cost and location of a college before choosing your school, pay special attention to these three factors since they will shape your college experience. Additionally, the best thing you can do during your college search process is visit the schools that interest you the most. Come to Kenyon, take a tour, sit in on a class, talk to students and professors, and just walk down Middle Path. By being here, you'll learn how the college feels. For me, this feeling was a sense of community, contentment and belonging that I instantly fell in love with. To truly know if Kenyon is right for you, come to rural Ohio and see it for yourself.