Where in the World is Jodi Ann? #1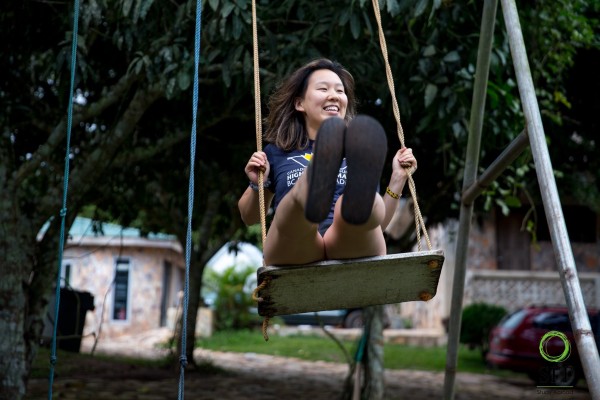 Traveling is an exciting thing. As someone who has been to five continents and 20+ countries, airports seem like another home to me, places where I can find a lot of comfort and stability even though they're designed for efficiency and transience. Over time, I've mastered the skills to dash through check-in, clear security and find my gate sometimes in less than 15 minutes. But I still have a lot more to learn. My mother can successfully pack two checked bags' worth of clothes into one without ever going over the weight limit, and my father can pick up a suitcase by one hand and tell exactly whether it is 49 or 51 pounds.
I am beyond fortunate to have the opportunities to see, learn, and interact with cultures of people around the world. At Kenyon, around half of students study off campus during their junior year, whether for one semester or both. So obviously, I would not let this opportunity pass me by.
I AM GOING ABROAD! This year, my blog posts will provide you with an inside look into the off-campus study (OCS) process at Kenyon, from preparation to execution to conclusion. Join me as I embark upon my junior year abroad in Accra, Ghana (fall 2018), and Beijing, China (spring 2019).
I'm not good with documents and numbers. In fact, last summer when I traveled solo to Ghana, I forgot my Yellow Fever Vaccination Certificate at home and only realized when I arrived at the airport. I still remember sprinting from Gate A to C while the PA system shouted my improperly pronounced legal Chinese name. It should never happen again; it won't ever happen again. The application process for going abroad can be quite tedious, involving stacks of documents, but the reward of receiving an approval outweighs the frustration.
It all began when I declared my major. Given the hundreds of destinations to choose from, it could well be a while before you narrow down your interests. An OCS fair at the beginning of sophomore year gives students the platform to interact with representatives from different programs to aid in the selection process. Fortunately, being an international studies major with an area focus of sub-Saharan Africa and East Asia, it was inevitable that I'd go to both of my regions. I settled on Ghana and China, two places that have been the target of my academic research.
There could be multiple programs in your desired destination; while one requires a specific level of language proficiency, the other could incorporate a research project or internship, so it is really important to decide what is best for you in terms of your personal and academic enrichment.
After interviews, applications, and course and housing pre-approval, I received the green check mark from both Kenyon and my abroad programs. I am so excited to pack my bags once again and embark on a new journey. Though I will be living in two countries I have been to before, I am excited to explore a different aspect of each in combination with my academics.
In the meantime, don't forget to come back to this blog to see my updates. Also check out @globalkenyon on Instagram to learn more about OCS and the wonderful Center for Global Engagement at Kenyon!
Fare thee well, Old Kenyon! I will see you in a good 365.