Why I'm Excited about the Kenyon-Exeter Program
When fall semester rolls around later this year, I won't be moving back into a Kenyon residence hall or re-familiarizing myself with the village of Gambier. Instead, I'll be spending my junior year studying abroad at the University of Exeter in England (the alma mater of J.K. Rowling). It's strange to think about, but in just five months, I won't even be in the United States! Now that I've officially been accepted, I feel the need to share all the reasons I'm excited for the Kenyon-Exeter 2016-17 program, something that I believe calls for an abundance of Sherlock gifs.
1. I've been planning this for years.
I first found out about the wonders of the Kenyon-Exeter program while browsing Kenyon's website as a sophomore in high school. Since then, it's been my goal to study abroad at Exeter and experience all that the program has to offer. Four years later, it turns out my years of dreaming and planning will be put to good use!
2. I'll fulfill most of the credits for my English major.
At Exeter, we take three classes each semester: a Kenyon seminar taught by the Kenyon faculty members who are leading the program and two Exeter classes of our choice. I plan to take an English and a sociology class during the first semester and two English classes in the spring. Since the typical 30-credit class at Exeter is the equivalent of 1.0 full unit of credit at Kenyon (double the credit of a typical Kenyon course), I'll be able to fulfill most of the requirements for my English major in just one year. Adding in the two 0.5 credit Kenyon seminars, I'll receive approximately 4 units of English credit, which puts me in a good spot since I need a total of 5.5 credits to complete the major.
3. I won't be the only Kenyon student at Exeter.
Another benefit of the program is that I'm not completely by myself in an unfamiliar country. Eleven other students will be traveling to Exeter with me. While I'm just acquaintances with most of them, we'll have plenty of time together next year to get to know each other.
4. I'll get to see what college is like at a large university.
Kenyon's small size is one of the many reasons I chose to enroll here. I love living in a place where I often recognize the people I pass on Middle Path. However, I'm also curious about what it would be like to attend a larger university. With approximately 20,000 students, Exeter's campus will be a completely different experience. I wouldn't want to attend a school that large for all four years, but I'm happy to try it out for just one year!
5. Most of the study-abroad logistics are already worked out for me.
Listening to some of my friends go through the process of applying to different off-campus study programs and figuring out where they'll stay and what classes will count toward their majors, I'm grateful to be accepted into the Kenyon-Exeter program. Kenyon has been sending students to Exeter for 40 years, so they have a well-established system in place. The Center for Global Engagement basically can tell us exactly what we need to do and when we need to do it, which removes a lot of potential stress from the process.
6. The faculty members leading the trip seem wonderful.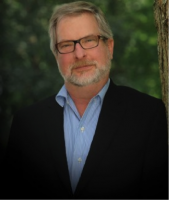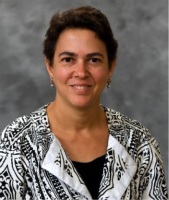 We will be traveling with Professor David Lynn and Professor Wendy Singer. This will be their fourth time leading the program, so they know what they're doing! Even better, they both seem to harbor a deep love for Exeter, which I'm sure will make the trip fantastic. Plus, they're bringing their dog, so when I miss my fur babies back home, I can always offer to dog-sit!
7. Exeter housing is amazing.
There are two things about housing that I'm most excited for: having my own room and having a bathroom either to myself or that I share with just one other person (depending on the style I end up choosing). While abroad, we will be living in self-catered flats, meaning we also will share a common area and kitchen with up to seven other Exeter students. Though we have to cook for ourselves, Kenyon provides a stipend for us to purchase groceries. In case you're still curious about why I think this housing is so amazing, you can check out a virtual tour of the flats where we will be living (Birks Grange Village).
8. I'll be living and studying in ENGLAND!
Enough said.