Why I'm Not Studying Abroad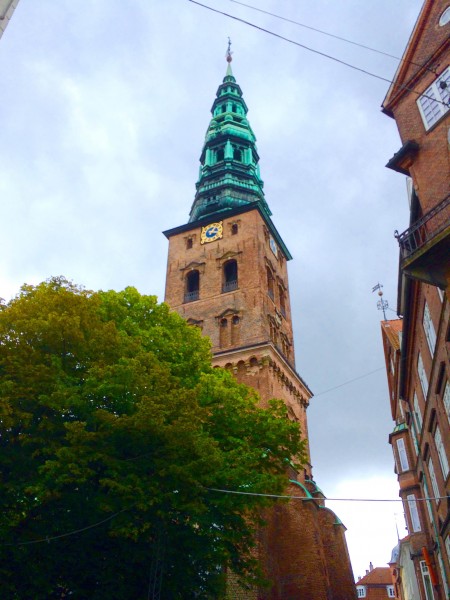 As the first semester of my sophomore year came to a close, it seems all I heard from my fellow sophomores was chatter over off-campus study (OCS) applications. (Well, that and the usual "I stayed up until 5 a.m. studying what is my life" panicking that naturally accompanies the week before finals.)
The OCS programs are a wonderful way to get out of Gambier and gain more worldly and scholarly experience at different institutions. When I was starting this semester, OCS seemed like an expectation, and it became a major part of conversations with friends and colleagues. However, even though about half of each junior class studies off-campus for at least one semester, OCS is not for everyone.
While I would love to go abroad at some point, I am not studying abroad my junior year. At first I was certain I would apply to the Copenhagen program, which is the main psychology OCS program; students attend courses from the Danish Institute for Study Abroad and concentrate on a variety of topics in which the university specializes. I was particularly interested in programs involving sex workers' rights and the prison system. I visited Copenhagen the summer before my sophomore year as part of a trip around Europe with my parents, and it was beautiful. I loved the vibe there, the people were nice, and they understood English very well, so I was able to get by on the minimal Danish I had learned from Google Translate. All these factors seemed encouraging for my possible participation in the psych OCS program.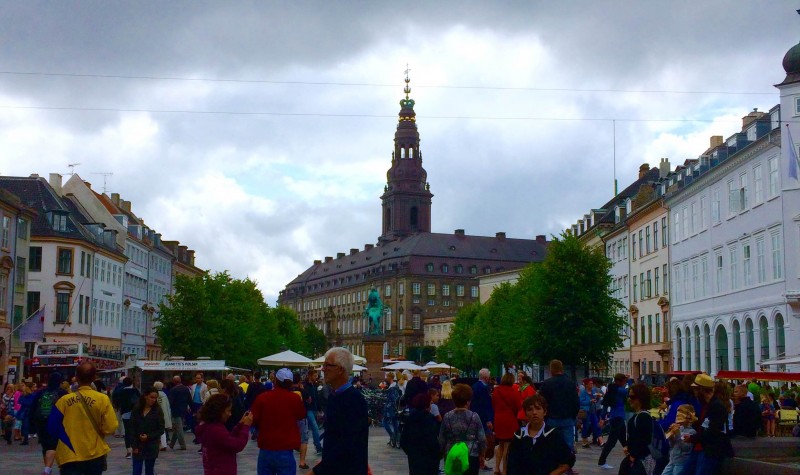 Copenhagen last summer.
But I didn't apply. It took me a long time to come to terms with this, because at first it seemed like such an obvious move. But I realized that I was thinking too much about my career and not enough about my own personal comfort. I struggle with anxiety, and the idea of studying abroad in a foreign country alone, with no friends or connections there and with no language experience, and with an 8-hour time-zone difference between me and all of my friends back in the U.S. (including my boyfriend of three years) making communication that much more difficult … well, that idea terrified me, frankly.
As application deadlines approached, I noticed that I was forcing myself to attend every meeting and to plow through the process. Part of me felt like there might be something wrong with me; all my friends were going off-campus, and everyone was talking about how excited they were to go on their own adventures. It made me really analyze whether I was making the right choice. The more I looked at it, the more I realized that I truly didn't want to go off-campus. The only major that requires OCS is international studies, and as I began searching for more sophomores who might be staying in Gambier with me next year, I found out that there are a lot of people who, like me, just didn't want to go abroad. It's sometimes hard to find those people amid the crowd of excited students looking forward to going off-campus, but they definitely exist.
If you're considering going off-campus during your time at Kenyon, that's great, and we have tons of amazing programs that can help you go wherever you might want to go. Go to the information sessions, follow the process, and only stop if you are 100 percent sure you don't want to go abroad — because once you stop paying attention to the deadlines, it's hard to get back into the swing of things.
But if you'd rather stay on the Hill and are feeling scared or hesitant about going off-campus, take the time to consider whether it's right for you. It's easy to brush off anxiety about OCS as just nerves, and while many students who study off-campus do experience anxiety about it, sometimes it's important to pay attention to that. But sometimes it's also important to say "y'know what, this is what I want, and I'm gonna have a great time" and take the adventurous leap into OCS.
Related:
Katie Jimenez-Gray '18: On Making the Decision to Study Abroad