A Late-Night Food Option, For a Great Cause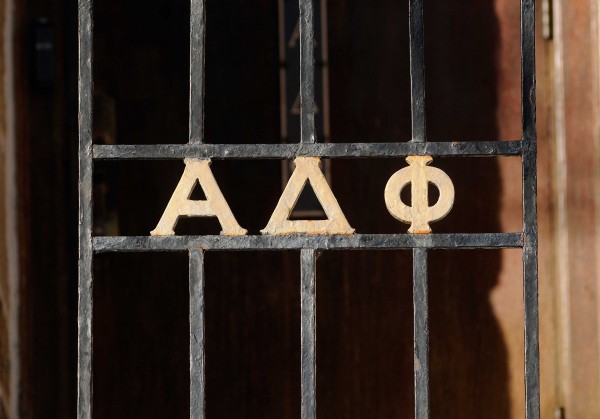 For a school as tiny as Kenyon, we have a surprisingly large variety of late-night food options. That category was actually pretty high on my priority list when I was applying for colleges three-ish years ago, and Gambier has yet to let me down on this front. First off, the Village Market closes at midnight every night, and don't even get me started on those Nite Bites milkshakes (though I recommend you check them out at Peirce Pub rather than opting for delivery. It's worth the walk).
On Mondays, though, we ADs try to add a little variety to the Cafè Gambier mix by making and delivering breakfast burritos to anywhere on campus (door-to-door delivery of course; we don't mess around), and all proceeds go to a fantastic cause.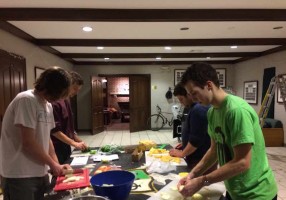 Hard at work prepping the veggies
Every other Monday from 9 to 11:30 p.m., Kenyon students can order the best breakfast burritos you have ever tasted. Ingredients include:
Perfectly crisp fries (yes, we put fries in our burritos, this isn't amateur hour)

Our signature queso, with enough spice to leave you wanting more after every bite

Scrambled eggs

Veggies (cooked and seasoned onions and peppers)

Sausage (with organic spices mixed in)

Salsa and/or Tapatío® hot sauce
We put Peirce's rolling game to shame.
Burritos are $5 (and your sixth is free), and all proceeds go to the great New Directions Women's Shelter in Mount Vernon. We've been running the after-hours program and partnering with the shelter for a few years now, and it's easily one of my favorite parts about being a Kenyon student and an AD. Now if you'll excuse me, I have to go eat a burrito.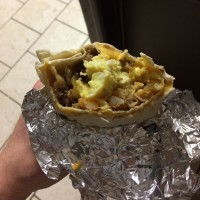 The best cure for "a case of the Mondays."
Be sure to look out for a Student Info email when we're running!