An Open Letter to the Class of 2017
In some ways, I feel like this post is me introducing myself all over again, not as a figurehead, but a classmate. Another round of admissions has passed and there's a whole batch of future Kenyon students gearing up to make that trek up the hill. Before you do, there are some things you need to know.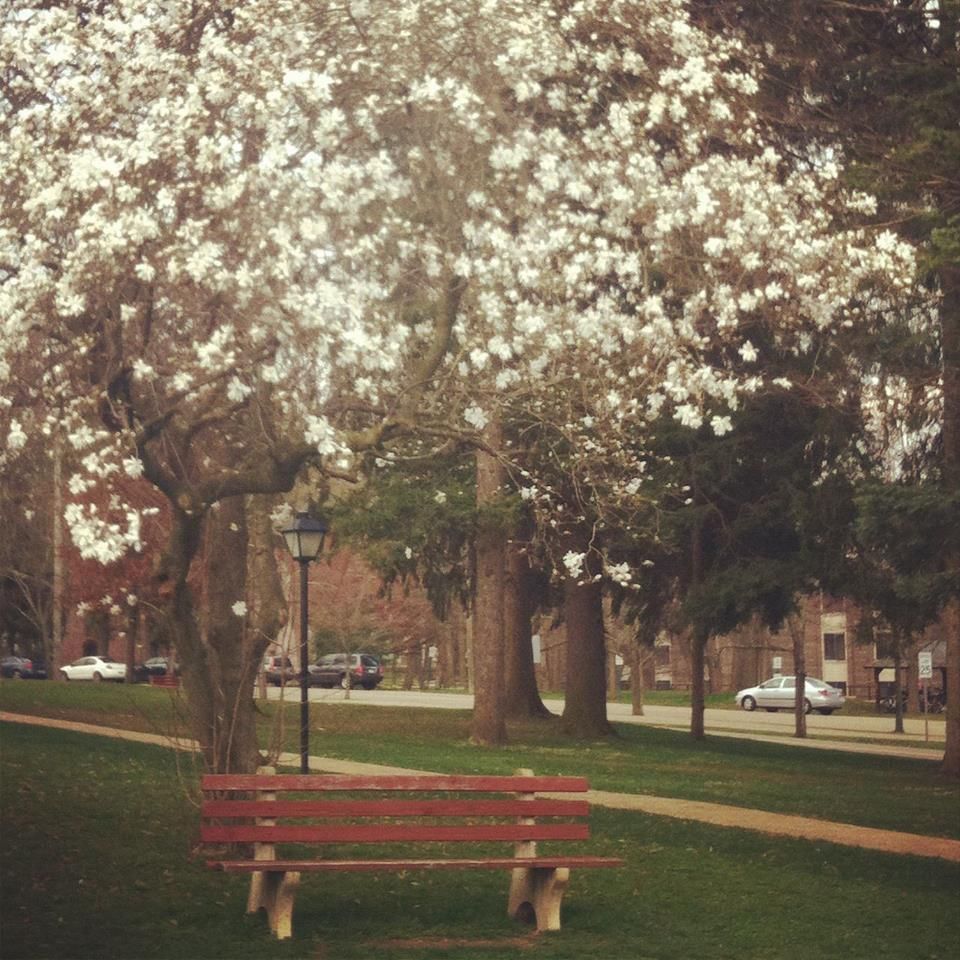 I will not be there. I know, I know. Don't transfer. I'll be back my senior year. I will be abroad with the Kenyon-Exeter program all year, but you can still catch me on the blogosphere.
Appreciate this summer. This is the last time you truly have a permanent home. Having just unpacked, I can tell you that the next four years of your life will be a lot of boxes, duffel bags, and things from when you were fifteen still on the walls of your room because you're never home long enough to redecorate. Spend time with your dogs, go to your favorite restaurant, and throw dirty laundry at your parents with reckless abandon before you have to start doing it yourself.
Watch TV, pleasure-read, etc. This is your one summer to have absolutely nothing to do, and though by the end of it you'll be clawing at your front door begging to leave and get going with your life, right now you can watch all eight Harry Potter movies in one day eating nothing but Teddy Grahams and Nutella and not feel bad for shirking responsibilities.
Don't shirk your responsibilities. Okay. There are some things you need to do. But they're fun. You'll be filling out your housing and roommate options soon (maybe I'll do a blog post about this? IDK stay tuUuUuned) and, let's be honest, this is what you're really excited for. Get your forms in on time, answer wisely, and wait (im)patiently.
DO NOT WRITE SOMETHING STUPID ON THE CLASS OF 2017 FACEBOOK PAGE. You can check out The Thrill for a more detailed post on this, but trust me. A "My name's so and so and I like yoga does anyone else??? Wanna start a club???" post may seem fun now, but trust me, in a year your friends will find it, comment on it, and bring it to the top of the page. Even worse, you'll see that the people who originally commented on it you a) know are creepy, b) aren't friends with anymore, or c) have hooked up with. This is Kenyon, after all.