Being a Tourist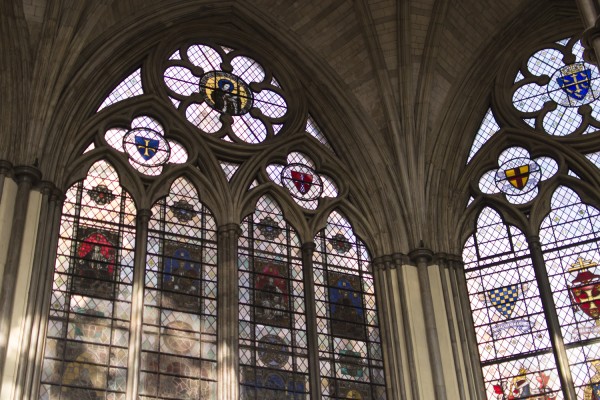 I was told to see all the sights and touristy places in London as early in my trip as possible. Apparently, most people think that if you don't do touristy stuff in your first month, you'll end up never doing it. This is mostly because you get caught up in the rhythmic lifestyle of college life, which leaves little time for palaces, churches and bridges.
I finally made the 20-minute walk over to British Parliament, Big Ben and Westminster Abbey. I have been walking by these places nearly every day, but seeing them up close and going inside (Westminster Abbey) really was an incredible experience. It's hard to completely grasp the history that has taken place there, the people who have walked the corridors, and the people who are buried there — often right under your feet. I had a minor heart attack while looking around the Poet's Corner of Westminster Abbey. I looked down and realized I was walking over the tombs and memorials of some of the greatest, most renowned writers —Wordsworth, Lewis Carroll, Tennyson and Lord Byron, to recall just a few. Geez. If you ever have the good fortune of walking the Abbey, be sure to pick up one of the audio headsets. Although in whole it was a bit bare bones in historical content, it still allowed for a well-structured tour of the grounds and a general explanation of what was around you. If you don't want to pay to go inside the Abbey, no problem, just say you're there to worship.
As a young boy, there were few games as exciting as the ones that involved imagined fortresses, sieges, kings and queens, dragons, and knights. So as you might expect, visiting the Tower is one of my favorite things to do. It's an ancient fortress, complete with moats, archer towers, gigantic iron gates, armed guards, dungeons, crown jewels and even an armory. The only thing missing was a dragon. However, there are many steel sculptures of exotic animals throughout the grounds, reminiscent of the exotic animals that once lived there as gifts from foreign, distant royalty. The Tower of London is undoubtedly a place that every tourist should experience.
This was not my first trip to the Tower of London though. When I was just a little tyke, my family visited London and the Tower. While touring the grounds and seated in my stroller, I threw my shoe over the edge of the castle walls. Upon exiting, my dad searched for it but was not able to find it. Both my parents were slightly irked, but as I have been told, I was very pleased with myself. Upon returning, I tried looking for it again, but I think it may truly be lost forever.
Cheers to more exploring and lost shoes!