Exploring Camden Markets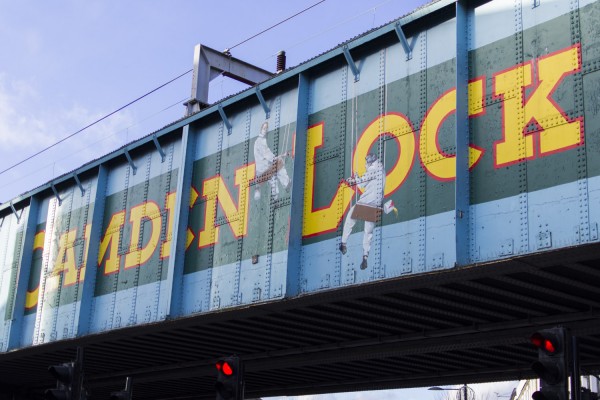 London has hundreds of markets spread across the city. Some are better than others. Some have good food, but bad goods. Some markets have great goods, but crummy food. And then some have both the good and the bad. Regardless, it's always fun to browse through the eclectic collections of clothing, antiques, food and artwork.
Here are some photos from my trip to Camden Markets! They're located in northern London, right off the Camden Town tube stop. It took me about 25 minutes to get there. Camden Town is a quiet, small area of London. It sits on both sides of Regent's Canal, which makes for beautiful scenery. I highly suggest exploring the Stable Markets, a tucked-away part of the overall Camden Markets. The Stable Markets are exactly what they sound like — old horse stables, converted into market booths. The gigantic stable area is almost entirely indoor and composed of its original wood. As the wood creaks beneath your feet, it definitely feels like you're walking in a big barn despite the hustle and bustle of tourists around you. Every now and again, you'll turn a corner and stumble upon a statue that is reminiscent of the stable's operating days — usually a gigantic steel horse or a steel-man wielding a hammer. Although it was packed with tourists and market goers on my Saturday visit, it was still a great experience of smells, sights and sounds. I even purchased a plaid shirt after successfully bartering with a salesman.