Leaving the Hill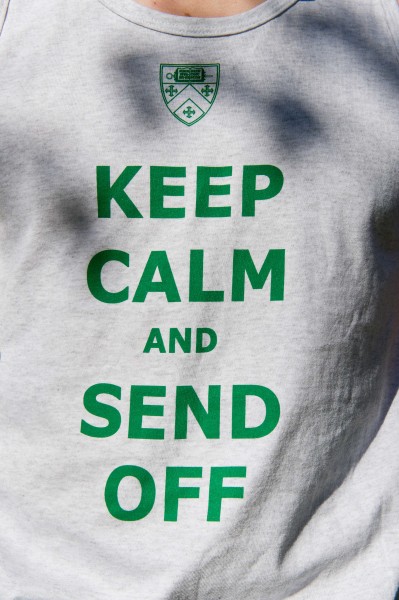 About half of each class studies abroad, and though the common saying is "junior year abroad," most of us opt for a single semester. Leaving Kenyon is hard. One of the best things about such a small school is that the addition of a new class can change the personality of the whole campus. Each year is then unlike any of the other years, so there's not a strong feeling of "been there, done that" to make your abroad decision easier.
I'm abroad. Well, I'm not abroad yet. I'm boarding my plane to Cape Town later today, but I'm not at Kenyon, and that's tough. No Kenyon in the spring means no Send Off, symposium seminar with David Leibowitz, Shock Your Mom, or seeing your friends for a long time. It's crazy that you can miss so much by leaving a tiny town for just one semester.
But I couldn't resist the opportunity to travel. Studying abroad just makes traveling so accessible, which is very appealing to someone who has not been able to travel very much. So I found a program that I liked and over a year later, I'm heading down to South Africa. It's thrilling. I'll be a student at the University of Cape Town and get that big school experience I never wanted. I'll live in an off-campus apartment in the city a few blocks away from campus.
If ever there were an antidote to my Kenyon experience, this would be it. But really, it's all part of the experience. And with so many students abroad, it's a collective experience, much like we might share in Gambier. Kenyon has a way of following you wherever you go (especially in the social media era), so while my departure from the Hill is in fact a physical one, I don't feel as though I'm really putting Kenyon aside. Most of my friends are abroad and though we talk some now, when we return we'll all have stories to tell each other over coffee at Wiggin or drinks at the VI.