Pottery at the Craft Center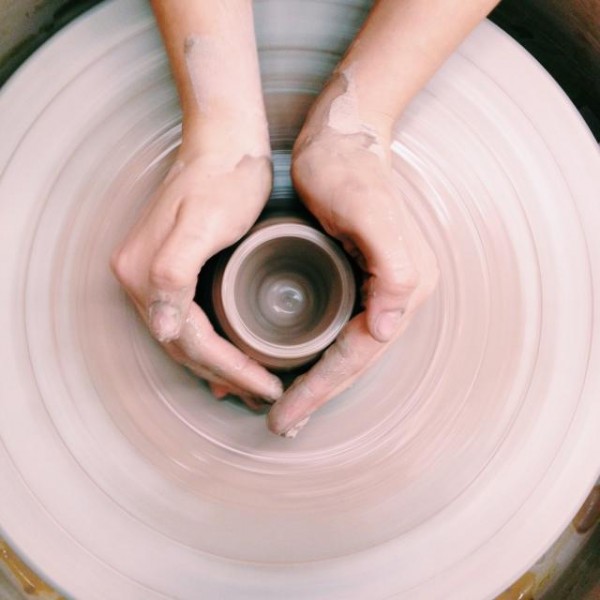 If there's one thing I'd advise every first-year Kenyon student to do, it's to take at least one class at the Craft Center.
I myself have taken four, as well as gone to individual workshops that they've hosted on the weekends. It's one of those things that people line up out the door to sign up for, but that I still feel not enough people know about on campus.
In the process of glazing our clay!
This semester, I took pottery, something I had never done before and, even now, I wouldn't say I'm great at it. But that's not the point of these classes. Once a week I get to spend time with friends and people in the Kenyon community whom I may not have interacted with were it not for this space. We learned the basics of working a wheel, as well as patterns and glazing and firing. We got full access to the pottery room and could play with whatever clay and tools were available.
This semester, I made a series of bowls. I was trying to make as much stuff as possible for my first apartment. As of now, I only really have the dishware for eating a lot of ice cream. And that's pretty okay with me.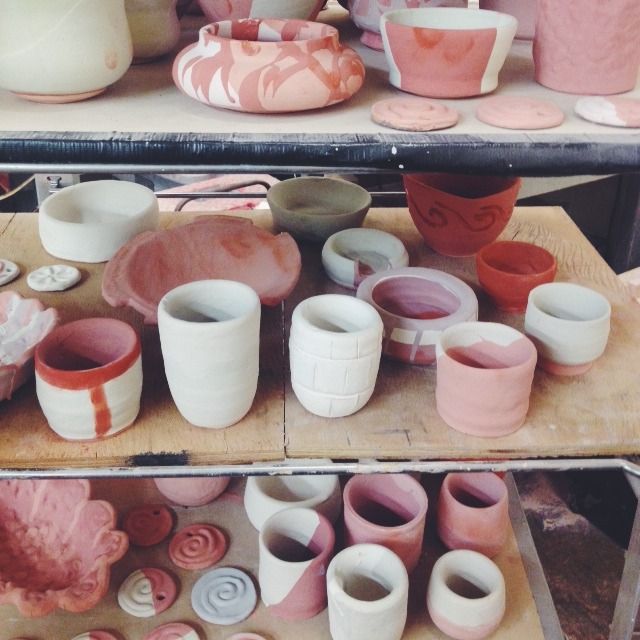 Baby bowls getting ready to be fired and become grown-up bowls!
Our last class was on Tuesday, and I went straight home to look up craft classes in the area where I'll be living this summer. The Craft Center is a resource I'm going to miss — but it's inspired me to keep the hobby with me in my post-Kenyon life!